MLS All-Stars 0-1 Real Madrid: All-Star game match report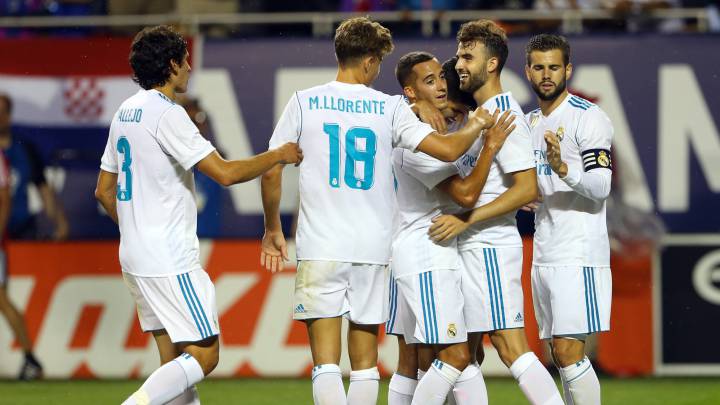 In Real Madrid's final preseason game before they take on Manchester United in the European Super Cup, they could not have had a more frustrating opening half against the MLS All-Stars.
They were dominating possession and chances created but were unable to take any of them. Kroos went close a couple of times and Lucas Vazquez had a very legitimate call for a penalty that the referee waved away. Theo Hernandez had chances to and was causing problems down the left along with Marco Asensio, who was denied by Tim Howard a couple of times with saves ranging from standard to the lower end of spectacular.
Lucas Vazquez and Isco were having a particularly strong impact on Real Madrid's attack but the same argument could be made for all four of Zidane's more advanced players including Sergio Ramos, who was taking the opportunity and Real Madrid's dominance to venture forward while Toni Kroos was also influentil moving forward.
They could not score in that first however and Zidane made three changes in the second half to try and get that illusive goal. Ramos, Kroos and Keylor Navas were replaced by Cabellos, Vallejo and Yáñez.
It eventually came just before the hour mark when Asensio played the ball to Ceballos and the new signing put Mayoral through with a lovely pass, showsing his vision and precision passing- Mayoral drove it home and Real Madrid were looking far stronger.
That was before MLS' All-Stars seemed to click into gear with twenty minutes to go. They had a number of chances with a Giovani strike after a lovely move involving a neat touch from Dom Dwyer to set him up, but he struck wide.
Bale was struggling to find any form in preseason, which isn't a huge deal, but he came on to prove a point in Chicago. He didn't score but he was everywhere and proved his worth as Asensio nips at his heels for a starting spot next Tuesday.
But the MLS were not done. Dom Dwyer headed home in the 87th minute to give the All-Stars a draw as we headed for penalties. Two misses for the MLS was enough for Real Madrid to take the lead and never give it up as Benzema, Kovacic, Bale and Marcelo scored their penalties for the winners.
Zidane won't be delighted with how wasteful Real Madrid were but won't be too concerned considering he got to see all, or most, of his squad in the final preseason game. It was a good game against competitive opposition and that is just as important during preseason. The stakes will be higher next week, however, and the opposition far more attuned to what is needed against Los Blancos.
MLS All-Stars vs Real Madrid live stream online: latest news
Marcelo slots home to win it.
Almirón scores. Zidane close!
Kovacic buries his. Sends Frei the wrong way.
Valeri, straight down the middle. Scores. 
Bale strokes his home. 
Gio misses as he hits the crossbar.
Benzema scores! 
Benzema scores his first and the first penalty.
FULL TIME! Time for penalties.
87' GOAL! Dom Dwyer heads home from a corner. MaCarthywith a blazing header that hits the post and rebounds for Dwyer to head home.
86'  Mix-up at the back nearly gifts Bale a chance for an assist. He drives low and hard at Frei and the keeper saves.
82'  Enzo Zidane clears for a corner. Awkward backpass to him.
79'  Carvajal through now. He looks for Benzema inside but cleared by MLS.
78'  Bale with a shot that flies up in the air and falls to Vazquez and eventually Oscar. But it rolls safely to Frei.
77'  Another cross but too far again. MLS have really picked up a gear.
75'  Corner for MLS goes over everyone and wide. Poor effort.
71'  MLs getting closer? Marcelo with a sliding, diving block.
70'  So, so, so close! Dwyer puts Gio through but he just misses. 
68'  Bale drives forward and has another shot. This one is low and drifting. It catches the base of the post and goes wide.
67'  What a run by Bale and the Kovacic with the ball in behind by the latter. Bale's touch is slightly off and Frei collects. Would have been an excellent goal.
66'  So close for MLS but Real Madrid scramble it away.
65'  Benzema goes close. Excellent chance but he pulls it to far to the right of the goal.
64'  Marcelo with a powerful run. Plays it out to Vazquez and he tries to find Benzema with a cross. Nice move. 
63'  Bale strikes just over.
61' Benzema, Carvajal, Casemiro, Bale, Marcelo and Kovacic all on.
Asensio with the run. He plays it to Ceballos and the new signing finds Mayoral with a through ball. Lovely pass by Ceballos. Lucky finish by Mayoral as it caught the bottom of a boot and bounced up passed Frei.
59' GOAL! Borja Mayoral. 
58'  Theo with a header from the corner but he nods it wide.
57'  Corner for Real Madrid.
56'  Real Madrid give it away but MLS' counter is slow and disjointed. Real Madrid trying everything to get a goal.
51'  As Real Madrid push forward for a goal, there seem to be opening for MLS in behind their back four. 
49'  Achraf with a cross. Dangerous one too but nobody there to do anything with it in the penaly area.
48'  Isco causing more problems for MLS. Howard saves again.
 Kroos, Navas and Ramos off.
 Ceballos, Valleho, Yánez in goals all on for Real Madrid.
46'  Back underway at Soldier Field. 
45'+1'  That's it for the first half! Real Madrid breaking records with the number of chances they've had. 
45'+1'  Oooohh! Giovinco just inches wide this time. 
45'  Another chance for Kroos. Another deflection and another corner.
44'  Vazquez with a lovely elastico to buy some space in the penalty area. Shoots and it is deflected out for a corner.
43'  Golden chance for Ramos to open the scoring. Isco puts him through but he tries a sneaky chip and it goes high and wide. 
41'  Theo blazes over now. Real Madrid getting closer.
40'  Asensio has a shot now. No dice. Looked closer than it actually was.
36'  What a move. What a save! Kaka plays it to Villa and he was free inside. Navas makes an excellent save.
35'  Couple of really good chances in a row for Real Madrid. Mayoral's first effort is blocked. Then Kroos curls wide. So close.
33'  Isco fouled in a dangerous position. Ramos lines it up. Over!
33'  Ball over the top. Asensio tries to lob Howard but he swats it away. 
32'  Good chance for MLS. Villa pulls a ball back but Llorente clears. Their best chance yet.
31' Piatti replaces Altidore.
30'  Howard with a dangerous pass to Schweinsteiger and Real Madrid win it back high up the field. The MLS captain wins it back though. So dangerous by Howard.
29'  Corner comes in and Nacho misses by a country mile. Nice idea but his volleywas way off.
28'  Achraf goes down now under a challenge from Beasley. Corner as the referee says he got the ball first. Very close call. But looking at the replay, it might have been the right one.
26'  Mayoral hits a rasper at Howard but it's just wide. Thoughts of a corner but no.
25'  Gio breaks but a poor pass to Schweinsteiger that slows everything up ends up with them giving up the ball. Then Real Madrid break...
23'  Asensio with a cut-back to Kroos. He mishits it and it is blocked and cleared.
22'  Asensio this time but Howard equal to it. Only a matter of time...
21'  Bayern on Bayern crime as Schweinsteiger fouls Kroos. Vazquez has a shot from the quick free but it goes just inches wide. Real Madrid getting closer.
20'  Vazquez to Isco and the Malagueño has a crack with his right. Just wide.
20'  Kappelhof takes Theo down in full flight. No card but could have been. 
19'  Schweinsteiger with a little backheel now but the resulting cross is blocked by Theo.
16'  Kaka with a really neat little touch to take the ball past Llorente but Ramos sweeps up. He caught a hip to the hip, it looks like and is struggling to shake it off, but seems to be recovering now.
15'  Isco has a run at Beasley now. the ball falls to Vazquez and he goes down but the referee says no. 
14'  Altidore tries to break free but Ramos holds him up just enough to let Navas slide out and collect.
14'  No space for Vazaquez this time as Beasley stops him fairly, this time.
12'  Isco breaks and plays it to Vazquez. He stands up Beasley and cross to Isco again before playing it to Kroos but his shot is blocked.
10'  Zusi fouls Theo. Right down on the top of his foot. Sore on. A quick apology and we are back in action.
9'  Asensio whips a cross in bu headed up in the air and collected by Howard. Mayoral the target.
7'  PENALTY, surely! Vazquez pulled down but referee barely even gives it a second thought. Well done by the winger to cut inside and looked to be clearly taken down. Nothing doing.
5'  Chance for Kroos. But he hits it tamely to Howard. 
4'  Garza down with what looks like a dislocated shoulder. Gone for the game! 
3'  Ramos with a pass back for Navas but he leaves his keeper and the Costa Rican has to run out and clear under pressure.
I have no idea why?!? 
2'  Plenty of smoke on the field. We have a stoppage early on.
1'  We are underway! 
Not going to lie, I don't know who that is signing the Star-Spangled Banner. 
Here we are! The two teams being led out now by the referees.
The spectacle begins. Some fairly epic music playing now with a panopticon of television screens around the centre circle.
Achraf's rise through the ranks:Under-10s B (2006-2007)Under-10s A (2007-2008)Under-12s B (2008-2009)Under-12s A (2009-2010)Under-14s B (2010-2011)Under-14s A (2011-2012)Under-16s B (2012-2013)Under-16s A (2013-2014)Under-19s C (2014-2015)Under-19s A (2015-2016)
Achraf is considered someone who can really help Real Madrid on the right this year. Carvajal's understudy is goin in Danilo and there are places on the right and left, with Coentrao gone from the left too, so Theo and Achraf are seen as ideal replacements when Carvajal and Marcelo need breaks. And no better man than Zidane to rotate them.
Raul signing some autographs before kick-off. 

Quite cloudy in Chicago before kick-off. 
Keylor and Real's keepers out now. Navas leading the way with Yáñez and Zidane in tow. 
 The MLS All-Star keepers make their way onto the field to warm up. Tim Howard will start for them as the fan' selection while Stefan Frei will back him up as the coach's choice.
The MLS All-Stars playing an exciting 3-4-3 tonight, apparently.
A warm 26 degrees in the Windy City tonight.
MLS All-Stars: Howard, Garza, Zusi, Beasly, Schweinsteiger, Almiron, Kaka, Bradley, Villa, Nikolic, Giovinco.
Varane being put through his paces on the field on his own before the game.
Quite a mixture of first-teamers and newbies for Zinedine Zidane. Theo starts as does Achraf and Llorente. The US tour has very likely taken its toll on several players and rest needed ahead of the European Super Cup.
Real Madrid team news: Navas, Theo, Nacho, Ramos, Achraf, Kroos, Isco, Llorente, Lucas Vazquez, Mayoral, Asensio.
"Then I could feel the atmosphere, the positive atmosphere in the stadium, the supporters, and you could feel the [passion] of the people and how much it means for them. I actually said to my brother, 'Why not play once in MLS?' So it started like this," says Bastian Schweinsteiger. This one could be important for the MLS if they can get a win.
Zidane on Bale: "He looks good to me, little by little, he's had a long injury. The pre-season has been very good since the beginning. I'm not worried about his performance, because the whole team has had good moments and not as good moments".
Kaká will be lining up against Madrid this evening, the former Real midfielder having had a mixed career at the Bernabéu. One game in particular against Bayern Munich did him no favours.

It hasn't been the most inspiring of pre-seasons for Real Madrid so far and Zidane has plenty to ponder before his side take on Manchester United in the European Supercup next week.

  Zidane, meanwhile, faces a bit of a dilemma over the Supercup against Manchester United and whether to start with the in-form Marco Asensio or the struggling Gareth Bale.

Real Madrid take on an MLS All-Star side in Chicago as the final stage of their US tour and Zinedine Zidane's side are still without a victory. Toni Kroos is back for Los Blancos though.

MLS All-Stars vs Real Madrid live stream online: preview
Real Madrid take on an MLS All-Star side in the final game of their US tour at Soldier Field in Chicago with Zinedine Zidane's side looking to end an underwhelming pre-season with their first victory.
Real Madrid
The reigning Liga and European champions have been suffering from something of a hangover after last season's success and have not been firing in matches against Manchester United, Manchester City and Barcelona in the International Champions Cup.
Zidane's side managed a draw against José Mourinho's team in their inaugural game but were then demolished 4-1 by Pep Guardiola's men in a game characterized by Real's traditional Achilles heel, conceding from set-pieces. Sergio Ramos only made his return to action in the match against Barcelona and serious questions marks have been raised about the capacity of Raphael Varane and Jesús Vallejo to fill the void left by the combative Pepe.
Zidane's strike force – in the absence of Cristiano Ronaldo – has also been misfiring with Karim Benzema and Gareth Bale both yet to find the net in pre-season. The Real boss has been leaning on youth in the US and the form of Marco Asensio and promising performances from some of the club's youth teamers have provided the few moments of optimism in an otherwise bleak panorama so far.
With the European Supercup against Manchester United around the corner, Zidane will treat the MSL game as a dress rehearsal and will therefore play his strongest side and resists the temptation to make too many changes. That gives Bale and Benzema a final chance to find some rhythm with the former particularly playing for his place in the side in Skopje with Asensio giving Zidane multiple reasons to start the 21-year-old against Mourinho's side in the Welshman's place.
MLS All-Stars
Although the MLS All-Stars side may be enjoying a day in the sun against lustrous opposition, Chicago Fire coach Veljko Paunovic will be out to prove a point about the strength of the US league and it should be noted that the All-Stars collective has lost only once since 2013, a 2-1 defeat by Arsenal last year and beat Bayern Munich in 2014 and Tottenham in 2015.
Nemanja Nikolic will fancy his chances on getting on the score sheet having plundered 16 goals in 20 games for Chicago Fire this season while Madrid will face a familiar foe in the shape of New York City's David Villa, who has bagged 14 himself and would dearly like to add another against Madrid to his career tally.
The MLS side boasts experience in former Madrid midfielder Kaká and Bayern Munich stalwart Bastian Schweinsteiger, who moved to Chicago in March, while youngsers Miguel Almiron (Atlanta) and Kellyn Acosta (Dallas) will be looking to impress.
MLS All-Stars vs Real Madrid live stream online: odds and betting
Line-ups

Veljko Paunovic
4-3-3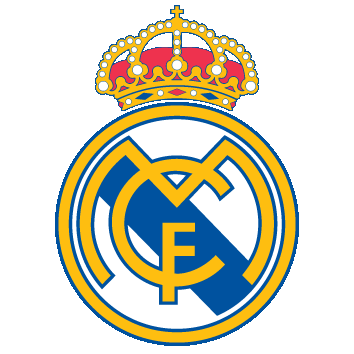 Zinedine Zidane
4-3-3