Once again in the summer transfer market, clubs around Europe are cranking up their efforts to find those perceived missing pieces of their footballing jigsaw puzzles. Join AS English for live transfer news throughout the day as we keep you up to date on all the movements happening in European leagues and beyond. Rumours, talks, expected deals, completed signings, contract extensions - it'll all be covered right here.
Transfer market live: Sunday 6 August 2017
Real Sociedad, who could well be bidding farewell to potientially Barcelona-bound defender Ínigo Martínez, are after Las Palmas centre-back Mauricio Lemos, reports Diario Vasco.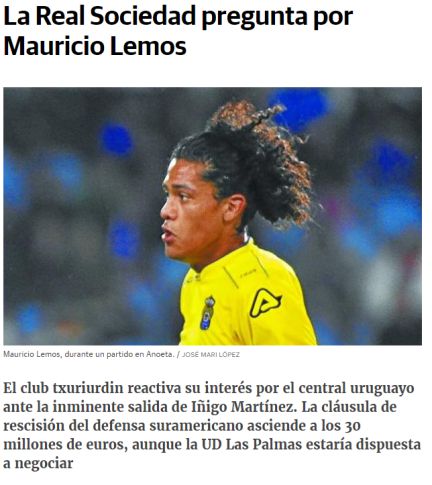 Sevilla Atlético forward Iván López 'Ivi' was one of the star performers ion last season's Liga 1|2|3. He has agreed a move to Levante with Sevilla reserving an option to buy him back. The deal is expected to be announced by both clubs tomorrow.
 David Silva has been thinking about the future and is plotting his return to Las Palmas for when his City days are over.