The transfer of Kylian Mbappe to Paris Saint-Germain from Monaco on Thursday on loan with an option to buy reportedly worth an eye-watering €180 million follows the arrival in the French capital of Neymar from Barcelona.
Neymar joined for a whopping €222 million, leading to questions about how Qatari-owned PSG can comply with UEFA's Financial Fair Play (FFP) regulations. UEFA have even opened their own investigation into whether FFP was breached.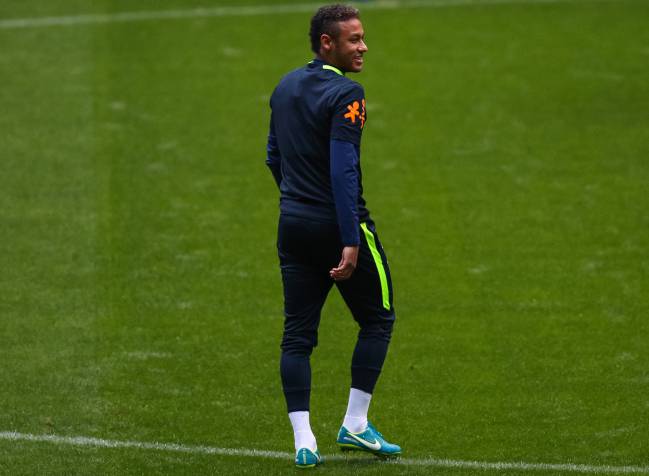 Here's a look at the details of FFP and what it means for PSG
Financial Fair Play was first approved by European football's governing body UEFA in 2010 to try and combat soaring debts in the game. From 2013-2015 clubs could only post an annual loss of 45 million euros, which was reduced to 30 million for the next three years, running until 2018. Investments in stadiums, training facilities, youth development and women's football are not included in the calculations, as UEFA want to encourage spending in those areas. UEFA explain FFP simply as "about improving the overall financial health of European club football".
Several big clubs have fallen foul of FFP rules in the past, including PSG, although total bans from European competition have been rare. The then-English champions Manchester City and PSG were both given €60 million fines, €40 million of which suspended, in 2014, and saw their squads for the Champions League cut from 25 to 21 players. Theoretically though, the sanctions could be far stricter for serious breaches of regulations, with UEFA listing "deduction of points", "disqualification from competitions" and "withdrawal of a title or award" as among the possible measures that can be taken against clubs.
La Liga certainly thinks so with regards to Neymar's transfer, but UEFA insisted that it was impossible to judge how the Brazilian's move would affect the club's balancing of the books in the long run. "The transfer of Neymar to PSG will have an effect on the club's finances over several years but the impact of such an operation cannot be judged in advance, notably as PSG could well sell several players for a significant amount," UEFA said in a statement to AFP. President of Spain's La Liga, Javier Tebas, believes PSG cannot possibly comply with FFP without using inflated sponsorship deals from Qatari companies way above market value and has labelled the system "financial doping". Brendan Rodgers, who manages Celtic - drawn in the same group as PSG in the Champions League, was more emphatic: "If they sign Mbappe, you could rip up Financial Fair Play. Since it was brought in you could argue it's gone the other way. It's obscene now."
The transfers of Neymar and Mbappe will appear on PSG's financial statements for the 2017-18 tax year, with UEFA's assessment of FFP compliance coming a year after that. However, the double signings mean PSG will need to generate an estimated 125m euros annually to match its 2015/16 financial statement, although that blow has been softened as Mbappe was taken on a loan deal, with a view to a permanent move, meaning his transfer will be settled in the next financial year. Mbappe's signing hours before the transfer deadline closed came shortly after PSG sold Serge Aurier to Tottenham to help cater for Neymar and Mbappe.