Karim Benzema is set to be sidelined for at least another month after suffering a hamstring injury against Levante in LaLiga. Benzema spoke to BeIN sports France where he spoke about being hopeful of travelling to the World Cup in Russia in 2018 despite being 'exiled' by Didier Deschamps due to the Valbuena case.
Nine years at Real Madrid: "It's the best club in the world. It's a pleasure and I'm very proud. The expectations are always high and you start every season with zero and you have to work your way up to the maximum level."
His future: "Playing in another team or retiring here? If I am in the starting line-up then there is no need for me to go anywhere else."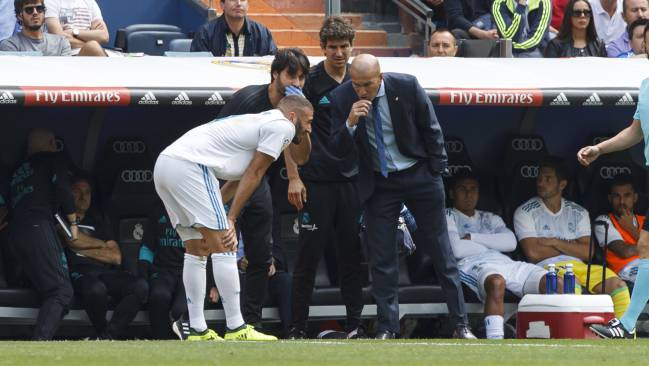 Excellent moment for Real Madrid: "I think that we are in one of the best ever periods in the history of the club. The team is very strong. It's not just the question of the starting team, the subs are making a difference too."
Going to the World Cup: "I could see it. At the moment I am with Real Madrid. Work, I play the matches and after we will see."
Transfer to Neymar: "I won't say it surprised me, because he has to do what it is he wants, but it did seem a little strange to me. But without doubt, I'm sure he had his reasons."
Mbappé: "He is a really good player. However, he is young and you have to give him time because football is really difficult."

LaLiga Santander
*Update at 14 de septiembre de 2017
Clasificación Mundial Europa
*Update at 14 de septiembre de 2017