For months you could well have been reading via AS' newspaper or on this website, just like many others, about the historic goalscoring streak of Zinedine Zidane's Real Madrid. If it has escaped your attention then where have you been?
The first of three against Real Sociedad on Sunday evening by young striker Borja Mayoral ensured that the world record being targeted, that of Pelé's Brazilian club Santos, had been equalled and a midweek league game at home to Real Betis was the opportunity on a plate to stand alone in yet another incredible achievement. But it appears there is more yet to be done.
Mister Chip delves into the history books
When it comes to investigations into the world's footballing statistics, the man we always turn to at AS is Mister Chip (follow him on Twitter @MisterChiping). And his deep delving shows that Argentine club, River Plate, went on a goal-scoring run of 96 matches between the years of 1936 and 1939.
---
More reading: Alfredo Relaño discusses River Plate's 96 game scoring record
---
La Máquina and Pelé's Santos
The record-breaking River Plate came three years before the side named "La Máquina" with a frontline of Muñoz, Moreno, Pedernera, Labruna and Loustau. That was a legendary team even though it did not attain the universal acknowledgement that Pelé's Santos did. This was, in part, due to there not being the Copa Libertadores nor the Intercontinental Cup, during their period of domination. Had there been, no doubt several of the titles would be adorning their trophy room.
River Plate runs away with it all in Argentina
But it was before La Máquina when the 96-game scoring streak occurred, although Moreno and Pedernera were already on the payroll. That run has stood unchallenged for eight decades - with Santos the side that nudged the idea of it being broken in the sixties - and now Europe's most successful team, Real Madrid, are having a go. During River's stretch, the Millionarios had 72 victories, 13 draws, 11 losses, scoring 316 goals in the process and conceding 132. The record is nice but more importantly they also picked up six official titles during the run (Copa Campeonato 1936, Copa de Oro 1936, Copa Aldao 1936, Campeonato de 1ª División 1937, Copa Ibarguren 1937, Copa Aldao 1937).
Jose Manuel Moreno, the leader of that team and considered the best player in the world at the time, played 91 of those 96 matches, scoring 77 goals (almost 25% of the total during that historic run of consecutive matches).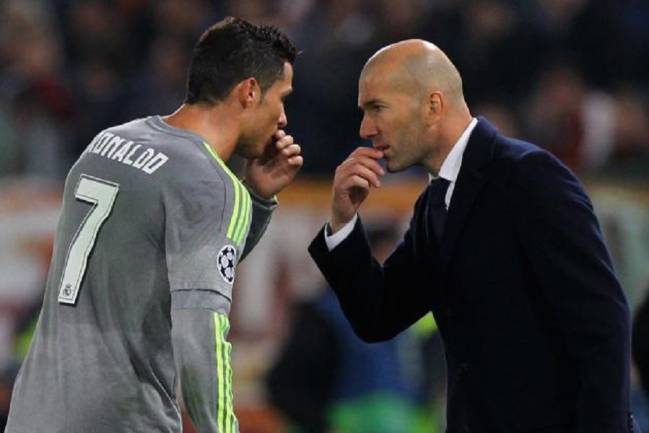 Real Madrid to continue the run
Real Madrid will be looking for more titles to add to those already won since the streak started early in 2016 and in Cristiano Ronaldo they have their own Jose Manuel Moreno. If they are to reach the unimaginable heights of the 96 it will involve scoring in every game they play, in all competitions, until January 2018. They couldn't, could they?


LaLiga Santander
*Update at 20 de septiembre de 2017
LaLiga Santander
*Update at 20 de septiembre de 2017