Lucas Hernández congratulated his younger brother Theo on moving out of his teenage years with an affectionate message on social media.
Theo incurs wrath of Atlético fans
The Atlético defender also posed with his brother next to a cake decorated with Real Madrid paraphernalia. Theo Hernández provoked controversy in the summer by moving across the Spanish capital from Atleti to Los Blancos.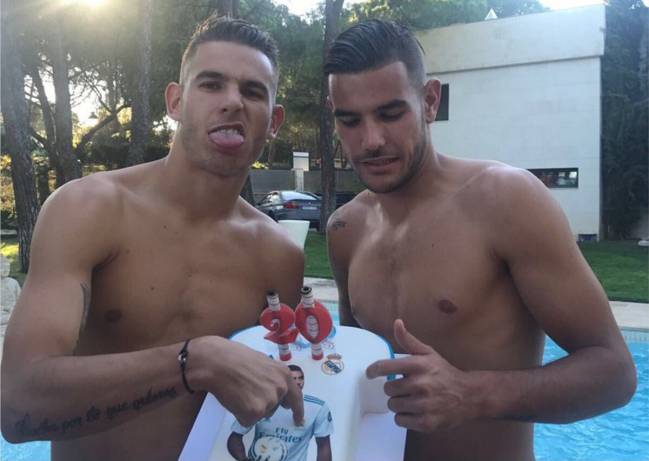 Lucas later deleted the image, probably due to the volume of insults from disgruntled Atlético fans towards Theo.
Hugo Sánchez also a figure of derision
Hugo Sánchez, who switched the Calderón for the Bernabéu in 1985, has also incurred the wrath of the Atlético faithful. He has been given a plaque at the new Wanda Metropolitano stadium as he played for Los Colchoneros over 100 times, but fans have vandalised the commemorative item.