Kaká looking to Zidane's example as he mulls retirement
The Orlando City midfielder has hinted he could call it a day at the end of the MLS season and pursue a career in coaching.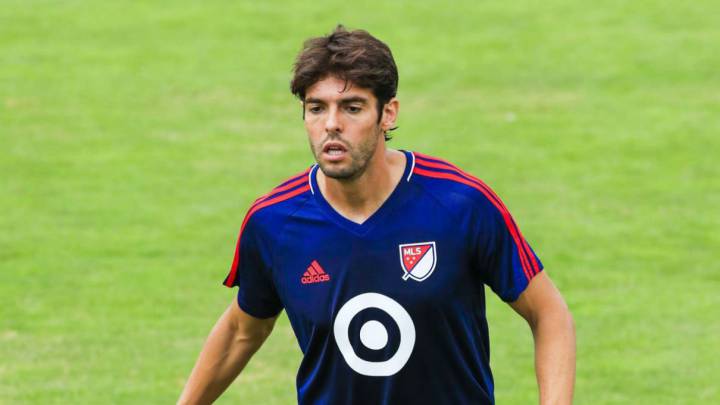 Orlando City midfielder and former Milan and Real Madrid star Kaká gave an interview with Globoesporte in which he discussed his possible retirement and his plans for after he hangs up his boots.
Zidane example: "Following in Zidane's footsteps is a good idea. He retired, took some time out from the game, discovered what he really wanted to do, studied, did the courses and started out with a youth team. That's the way I'd like to go about it as well."
Kaká: "When you're in pain, it starts to feel like a job"
Pain: "Every time a game finishes and you're in a lot of pain, your body starts to deteriorate. When that happens, playing isn't so much about pleasure any more, it starts to feel like a job."
Retirement: "You play one day, then you play again the next. I'm 35 now, it takes me longer to recover, it's a different kind of rhythm. That makes you start to think that the time is approaching…"
Future coaching: "I have to concern myself with the structure that surrounds football, to see things from the fans' point of view, a whole series of things. I'm not prepared for that yet, I have to gain the experience of having this other way of seeing things."