As the World Cup 2018 qualifying stage draws to a close, there will be eight European countries looking forward to a play-off for the last four spots at the table in Russia next summer.
Ireland pipped Wales to the post by beating them 1-0 in Cardiff and booked an unlikely place in those playoffs; They are joined by Sweden, Denmark, Greece, Northern Ireland and Croatia with more games to be played on Tuesday October 10th as play-off gopes will both die and come true with one last evening of games.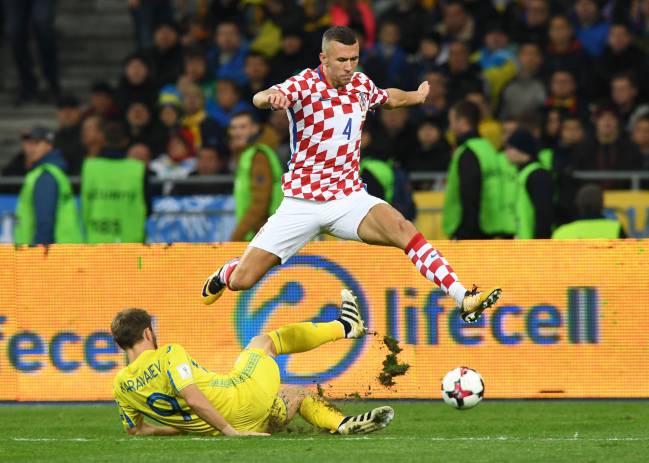 When is the World Cup play-off draw on?
The draw for the play-off takes place in Zurich on the 17th of October and we will have live coverage here at AS. The time has not been announced just yet but we will have that for you as soon as FIFA set a time.
Seeding matters in the draw and the top four ranked teams will be put in one pot against the four lower placed teams in FIFA's rankings. Those rankings are due out on the 16th and just in time for the draw.
#WorldCup line-up, so far:

🇷🇺RUS
🇧🇷BRA
🇮🇷IRN
🇯🇵JPN
🇲🇽MEX
🇧🇪BEL
🇰🇷KOR
🇸🇦KSA
🇩🇪GER
🦁ENG
🇪🇸ESP
🇳🇬NGA
🇨🇷CRC
🇵🇱POL
🇪🇬EGY
🇮🇸ISL
🇷🇸SRB

17/32 👌🏆

— #WCQ ⚽️🏆 (@FIFAWorldCup) October 9, 2017
When are the play-offs on?
the play-offs will take place between Thursday and Saturday - the 9th and the 11th of November - with the return legs on between Sunday and Tuesday - the 12th to the 14th of November.
Important dates
October 16th - FIFA rankings released
October 17th - World Cup 2018 play-off draw
November 9th -11th - First leg of play-offs
November 12th - 14th - Second leg of play-offs