Celta Vigo asked LaLiga to postpone their game on Sunday against Atletico Madrid at Balaidos due to the closure of the River stand and cite a "lack of security" as the reason for the request.
The request was rejected by those in charge at LFP, which prompted Celta Vigo to ask Atletico Madrid if they could play the game at the Wanda and reverse the fixture that will be played in Galicia. Atletico refused to entertain the idea, however, according to Efe, who were informed by club sources.
The city council, the owner's of the stadium, informed the club on Friday night that the River stand, which houses 7,500 season ticket holders during games will not be open for the match due to safety issues during the league game against the rojiblancos.
"Regarding the situation with the roof at the Rio stand, the construction management confirm that safety can not be guaranteed during the match on Sunday," a statement said.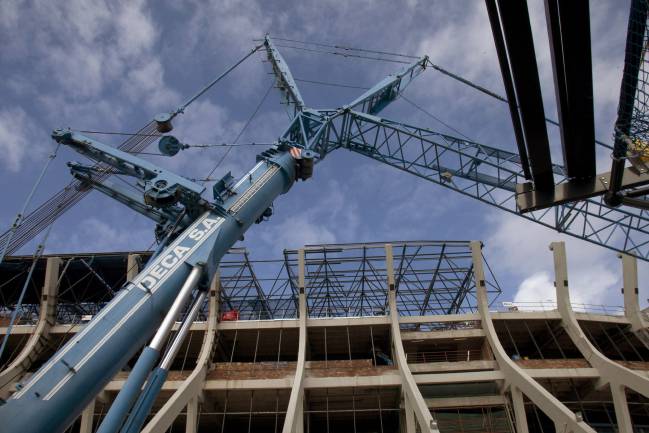 The game was played at Balaídos with Atlético running out 0-1 winners.
Carlos Mouriño speaks on behalf of the club
The president of Celta Vigo, Carlos Mouriño, apologised to fans affected by the closure. "I start by asking for your pardon in something that we have no control over, but something that causes grave problems monetarily and in a sporting sense," he said.
"In a sporting sense, not being able to attend the game is a great sacrifice and the club will feel the damage on the field with the lack of songs and encouragment from that stand. We ask the rest of the ground to make a massive effort to compensate for those who can not be there," he continued.
The fans will be reimbursed for losing out on the game and a press conference has been called on Tuesday with details of the financial compensation. "In the financial aspect, despite it not being our responsibility, the institution, will look after the financial loss of season ticket holder and ticket holders for the game," said the owner.
LaLiga Santander
*Update at 21 de octubre de 2017