There was controversy in this afternoon's FIFA U17 World Cup semi-final between Mali and Spain at the Patil stadium in Navi Mumbai. Japanese referee Ryuji Sato didn't allow a Mali goal to stand on 62 minutes with the score at 0-2. Video replays of Cheick Oumar Doucoure's wonderful, spectacular 30-yard strike showed the ball had fully crossed the line but with the lack of any kind of goal-line technology - either Hawk-Eye or VAR, the goal wasn't given, despite protests from Mali's players that the goal was legal.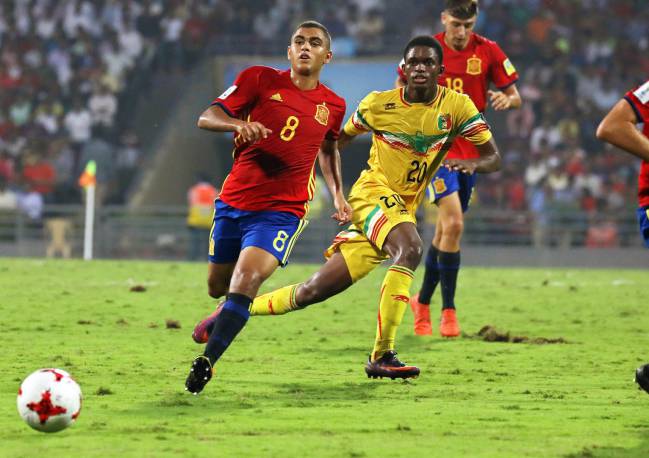 No VAR, Komla booked
It caused moments of confusion on the Mali bench, as coach Jonas Komla and his technical team waited to see whether a fourth official, after watching the replay, might advise the ref that the ball and crossed the line. Replays were shown on the giant video screens at the Patil stadium but after two minutes, Sato decided that play must continue. Komla was booked for protesting that Doucoure's goal should have stood. It seems a strange decision not to trail VAR technology at the U17 World Cup when it will be used at next year's 2018 World Cup finals in Russia.