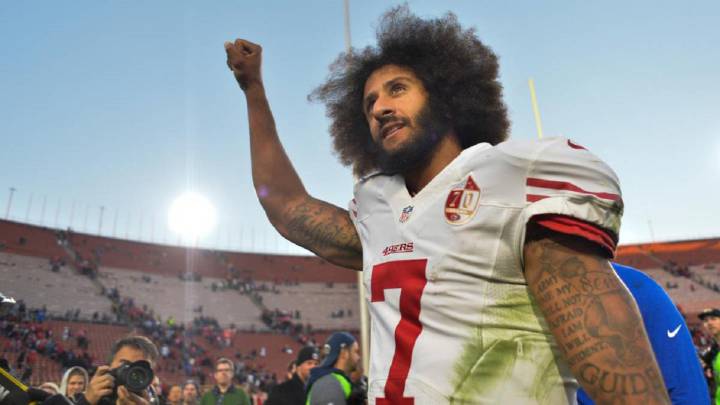 Colin Kaepernick could be on an NFL roster within 10 days, according to his lawyer Mark Geragos. He spoke on The Adam Carolla Show and believes the QB is "ready right now" to start taking snaps in the league.
"I think within the next 10 days somebody will sign him," he said. "I think somebody's gonna sign him. I think the NFL has to come to their senses, and realize every day that goes by just proves the collusion case even more," Geragos said.
The quarterback has been at the centre of a massive controversy after he decided to take a knee during the national anthem in protest against the way black citizens are treated by police. He was a quarterback of the San Francisco 49ers at the time and while he has been out of the league since the summer, many NFL players continue to kneel with Donald Trump weighing in on the issue also, which only seemed to make matter worse.
Most recently, Bob McNair, the owner of the Houston Texans was quoted as saying they can't have a situation where "the inmates are running the prison" during a meeting to dissolve the issue of players kneeling for the anthem. This caused a backlash with several of the team's stars refusing to practise before taking a knee in Seattle as they lost out narrowly to the Seahawks.
Commentators in the States believe Kaepernick was not being signed due to his stance on the social issue but with the NFL entering a crucial part of the season, it seems they may be willing to take the leap and sign the 29-year-old.