Pepe: "I don't think Real Madrid fans transmit enthusiasm to the players"
Pepe has spoken about Real Madrid since leaving and he takes aim at the fans this time saying he believes the atmosphere at the Bernabéu can be difficult.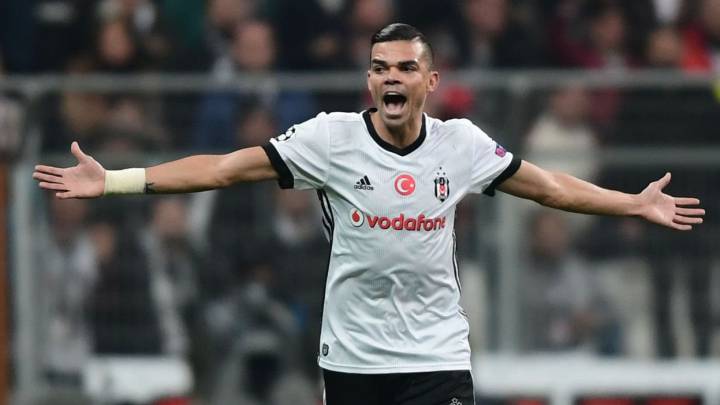 Former Real Madrid defender, Pepe, has told turkish media that he believes his former club's fans do not transmit enthusiasm to the fans. The Portuguese defender says, "Besiktas fans are very passionate and when I am on the field, I am always taken back by the noise from the stands."
"Real Madrid fans might be mad at me for what I will say but people say they transmit enthusiasm to the team but I don't think they do. That's not the reality. The atmosphere at Real Madrid and Besiktas is very different," the 34-year-old said.
It is not the first time that Pepe, once he arrived at Besiktas, has spoken about Real Madrid. In the press conference prior to the Champions League game against Porto, he declared he felt no sadness having left the club, "What sadness? I have made it clear that my time at Real Madrid has finished, this is a new stage in my career. I picked Besiktas to continue being happy playing football. Real Madrid is part of my past, I was happy there, the same as at Porto and Marítimo."