Arsenal's Santi Cazorla injury setback as more surgery needed
"It will put back my return to the pitch, however I maintain the hunger and desire to get back to enjoying my great passion, football," said the Spaniard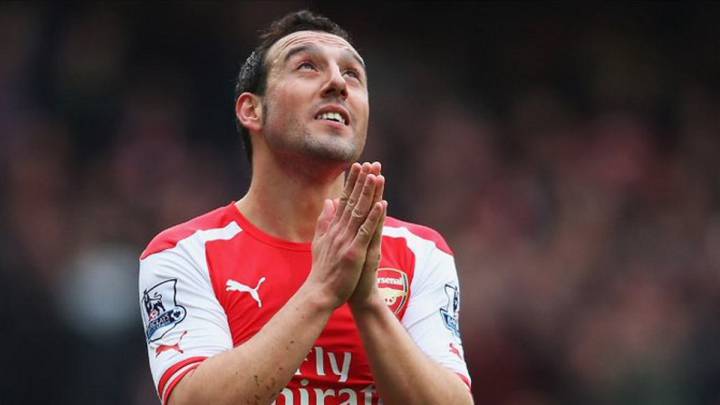 Arsenal's Spanish midfielder Santi Cazorla is facing yet another setback, just when it looked as though we may see him back on the field of play soon. Another operation on his Achilles has been required, delaying his return.
Cazorla staying hungry and motivated
The star has had to go through several surgeries in his attempt to return. Cazorla has not been pulling the strings for the Gunners since October last year and said earlier this month he almost lost his foot due to a serious infection. The 32-year old took to Twitter to relay the news to his more than two million followers:
Debido a unas molestias en el tendón que llevaba arrastrando los ultimos dias, he tenido que volver a pasar por el quirofano. Toca retrasar la fecha de vuelta a los terrenos de juego, mantengo la ilusión y motivación para volver a disfrutar de mi gran pasión, el futbol.#football pic.twitter.com/HpYYRd9VyQ

— Santi Cazorla (@19SCazorla) 29 de noviembre de 2017
"Due to some discomfort with the tendon that has reappeared in the last few days, I have had to return for surgery. It will put back my return to the pitch, however I maintain the hunger and desire to get back to enjoying my great passion, football."
The message was accompanied by a picture of Cazorla making a gesture of prayer while in action for Arsenal. Wenger has admitted Cazorla's injury is the worst he has ever known, with the player's foot requiring a series of operations, as well as a skin graft from his arm.
National teammate Sergio Ramos joined in the thousands of well wishers sending his message of support on Twitter:
Amigo, el fútbol está en deuda contigo. Volverás a disfrutar y a hacernos disfrutar a todos, seguro. Cabeza alta y ánimo arriba. Estamos contigo. ¡Mucho ánimo y un fuerte abrazo, bro @19SCazorla! pic.twitter.com/bsE5yOjd1P

— Sergio Ramos (@SergioRamos) 29 November 2017
"My friend, football is indebted to you. You will enjoy again and we will all enjoy, for sure. Head high and look forward positively. Lots of encouragement and a big hug, bro"
Cazorla joined Arsenal in 2012 from Malaga and has made more than 150 appearances for the club.