Chelsea-Atlético: I believe in miracles, says Enrique Cerezo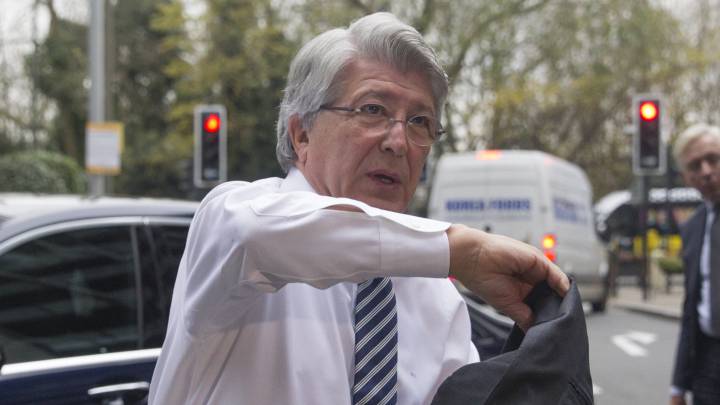 Atlético Madrid's president, Enrique Cerezo, spoke to the media as he arrived at the team's hotel in London ahead of tonight's crunch Champions League clash with Chelsea, in which Diego Simeone's men must beat the Blues and hope for a Roma slip-up if they are to reach the last 16.
Atlético "have to have confidence and faith" at Stamford Bridge
"I don't think you can say we've flopped if we don't stay in the Champions League," Cerezo declared. "We're having a splendid season and it'd be nonsense to think that. If we go into the Europa League, we'll do so and try to win it.
"You always have to believe in miracles," he continued. "All the more so when it comes to football. We have to win, and then see what result Roma get. But we have to have confidence and faith. We have a team that's playing very well and we'll go out there to win it from the get-go."
Cerezo looking to repeat Atleti's 2014 win at Chelsea
With 1,800 travelling fans expected at Stamford Bridge, Cerezo said: "They've come over in high spirits. We managed to turn things around to win here a couple of years ago [in the 2013/14 Champions League semi-finals] - that shows that you have to have confidence right to the last."
Champions League
*Update 5 de diciembre de 2017