Alex Ferguson, the legendary Manchester United manager, who helped Cristiano Ronaldo on his way to the top of world football revealed that Real Madrid and Arsenal were very keen on signing the promising youngster before he signed with the Red Devils at just 18 years old. He also explains why the Portuguese did not move to los Blancos sooner than he did.
In an interview with France Football, Ferguson explains how he saw the then youngster during a friendly with Lisbon in 2003 and immediately wanted to make sure he protected him from all of the other teams.
"I spoke with Cristiano and Jorge Mendes, his agent and he told me we had to hurry because other clubs like Real Madrid and Arsenal were already following him. So, I told Cristiano to come and join us. I was in contact with his mother," Ferguson said on the night that Ronaldo picked up his fifth Ballon d'Or.
One of the things Ferguson believes pushed him in United's direction was the lack of promises he made to the young Ronaldo. Ferguson had chartered a flight for Ronaldo's mother, Mendes and Ronaldo to fly to the north-west of England but the legendary Scotsman said he might be incorporated into the reserves before featuring for the first team.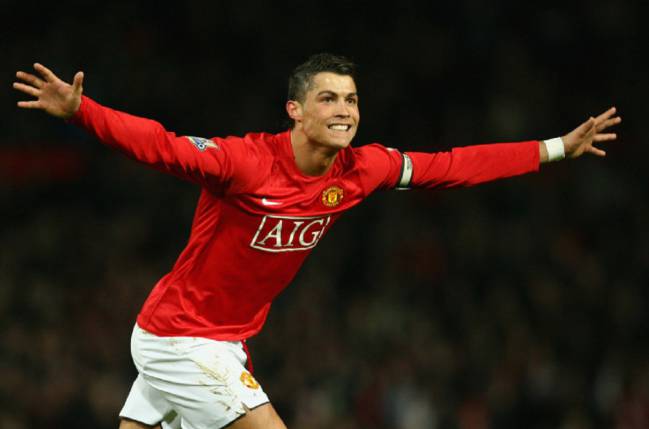 "I think his mother and Jorge Mendes were impressed that we didn't promise such a young lad a place in the first team so quickly and that we had a plan so he could adapt calmly to the club," Ferguson recalls.
Ferguson recalls the summer he sold Ronaldo to Real Madrid and explains why he didn't go sooner.
"Ramón Calderón aspired to the presidency of Real Madrid and he used Cristiano as a weapon in the elections, and that didn't seem right," he said. The former United manager said he would not sell Ronaldo to Calderón.
"In 2009, Florentino Pérez became the president and it was easer to manage the transfer with him," Ferguson continues, who praised Mendes for not selling Ronaldo before.
He says Mendes was "extraordinary" and he "sacrificed his financial game and that of his player" for the sake of the player's career.


LaLiga Santander
*Update 8 de diciembre de 2017