Sevilla's Pizarro explains use of Ronaldo-branded shinpads
The midfielder apologised for the eye-catching choice and said his personal shinpads had broken before the game so he "got hold of some replacements."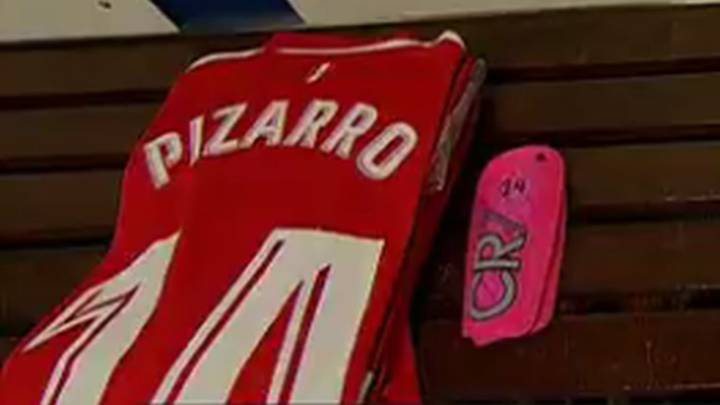 Sevilla midfielder Guido Pizarro has apologised for using Cristiano Ronaldo-branded shin pads in Saturday's 5-0 drubbing at the Bernabéu and explained that he was forced to find some replacements for his standard pair after they broke shortly before kick-off.
The curious sight of Pizarro's shirt with CR7-brand pink shin pads next to it was caught on camera by a Spanish television crew doing the rounds of the changing rooms before kick-off.
PIzarro: shin pads were a quick fix
Later on Saturday, Pizarro explained the incident on social media and posted a picture of his shin pads, which feature pictures of his wife and children.
Along with the image the player apologised if anyone had taken offence at the shin pad malfunction and said that as his had broken he had to lay his hands on some replacements wherever he could, and it is reasonable to suspect there are a few sets of the CR7 branded ones knocking about in the bowels of the Bernabéu.