Moratti: "Mourinho regretted moving to Real Madrid"
The former Inter chief explained how the Portuguese's move to Madrid came about: "Pérez was waiting for him in a car after the Champions League final."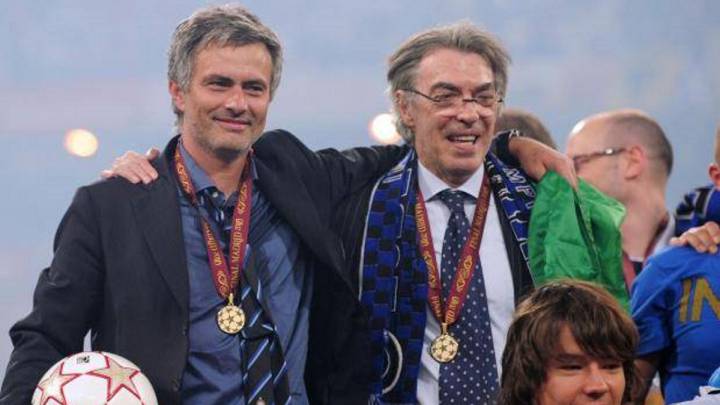 Massimo Moratti has explained in an interview how Real Madrid managed to prise José Mourinho away from Inter Milan in 2010.
The Portuguese's Inter side had just beaten Bayern Munich 2-0 to win the 2009-10 Champions League final, a game that took place at the Bernabéu.
"Mou said he was going to a business, not a family"
"The way it was conducted was not the best," the former Inter owner said during an interview with Guerin Sportivo. "Florentino Pérez was waiting for Mourinho in a car outside the Bernabéu after the final. He had just won the title. Mou regretted it even before he had made the move. He talked to me about it in Milan just afterwards. He said he was going to a business, not a family. He told me later that if he could have done he would have preferred to stay at Inter. But you can't keep people prisoner."