With one sentence, Zinedine Zidane gave Real Madrid's entire strategy away. "In February the team will be going well," he said. He wasn't speaking wishfully but like a man with a plan. Despite Real Madrid's poor start to the season, their goal all along was to be ready when it really matters; when trophies were on the line. There was no hoping to improve or trying to get back on track with a couple of winter signings. Zidane and Antonio Pintus, the fitness coach he brought from Lyon has Real Madrid in prime position to make runs at every trophy on offer in the second half of the season.
Pintus was lured from the Ligue 1 club in Zidane's first summer as the manager after the Frenchman had insisted that the physical side of the game is one area where his side needed to improve on and would not be found wanting in. Pintus and his staff were applauded for their efforts in keeping Ronaldo and the rest fresh throughout last season when the club were fighting on all fronts, ensuring they peaked when the finish line came into view. They have themselves in familiar territory this time around with a week's break at Christmas arriving just in time for them to re-group and re-focus on their fitness for when it matters most.
Zidane in charge of when Real Madrid peak
Real Madrid, this season, were coming off a memorable year when they won their first Champions League and Liga double since 1959. Winning, even for the hungriest of players, and the ability to continue motivating yourself to win can become an issue when you become, arguably, the very best team in the world. With opponents out to make a name for themselves by toppling you and stagnation within the group a possible problem, it takes the very best to navigate through the process of staying at the top. Push your players too hard at the back of such dramatic success and you're likely to be met with resistance but by allowing everyone outside the inner sanctum to believe you are a team struggling with your identity, you let the chance for collective agreement amongst your players to swell with every game and every slight; let's prove them wrong.
That's not to say things have gone entirely to plan. Real Madrid figured with the sale of Neymar and the arrival of a new manager in Ernesto Valverde, they would have the gift of a few weeks to ease themselves into the season. Little did they know Valverde would start the season with such success - unbeaten in all competitions and sitting six points clear at the top of the table. Atletico Madrid were barely seen as contenders given they were stuck with the same squad that barely troubled the top two the season before and only those with time-travelling ability could have predicted Valencia's rise to the top. They have also been confronted with another obstacle in the last 16 draw of the Champions League against PSG with, arguably easier, pairings more probable than who they ended up against.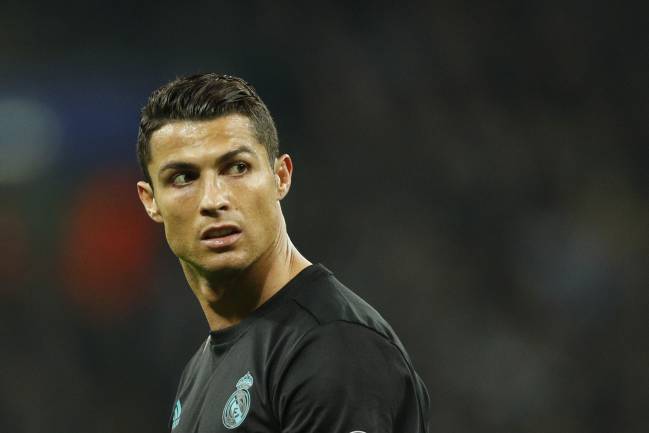 Ronaldo ability to score important goals rubbing off on Real Madrid
They have learned, however, from Ronaldo as their strategy seems to now mirror their talisman's when it comes to picking up silverware. Important goals aren't scored in November and are certainly not remembered in May. And that means trophies, both collective and individual cannot be won or lost then either. And if you can't score the most goals, score the most important ones when the most people are watching and with the biggest impact. Real Madrid have now won all 12 of their last 12 finals and have just won five trophies for the time ever in a calendar year with their double last season, European and Spanish Super Cup success and a Club World Cup to round it all off.
It's a carbon copy of last season too. All of the experts and pundits and columnists in Spain and around the world could not figure out what Zidane was doing that kept them winning. He had them just where he wanted - both his team and the potential critics. He had Real Madrid in with a shout and the rest in the shadows. That was before Ronaldo and Real Madrid exploded into the Champions League's latter states in which he scored 10 goals, with Real Madrid knocking out Atlético Madrid, Bayern Munich and Juventus before they pipped Barcelona to the league title, who themselves were hungry to send their departing manager Luis Enrique off with one last trophy.
The counter-argument, of course, is that something doesn't seem right, that some of the tactics seem off and the players are out of form but not being at the very peak of your powers can cause tactics to seem askew and can result in arriving a second late to the ball and a breakdown in how the team functions. It can mean a loss of concentration and mistimed tackles too. And I defer you back to last year when the exact same doubts were bouncing from one studio wall to another as the talking heads around Spanish football tried to decode what Zidane's side were doing wrong when everything eventually turned out alright.
Real Madrid under Zinedine Zidane are efficient in their pursuit of perfection. They might have left it late this time and have to deal with a couple of unexpected obstacles on their way to glory once again but make no mistake about it, once they get going, they'll be almost impossible to stop.