Last week, a court in Rio de Janeiro acknowledged Heine Allemagne's patent for the spray used by referees at football matches. In addition, they ordered FIFA to stop using it in any of its competitions. Even so, world football's governing body allowed it in December's Club World Cup.
Inventor claims compensation for stolen idea
Heine Allemagne, a Brazilian inventor of sports equipment, spoke with The New York Times, stating that Fifa had "stolen my idea". "This goes against fair play," he added. Fifa did not want to comment as the conflict is being dealt with through the legal courts.
At the last World Cup, held in Brazil in 2014, the Brazilian company supplied 300 spray tubes for use by referees. Jérôme Walcke, former Fifa general secretary, sent a letter to Allemagne and his partner Pablo Silva acknowledging that the invention had helped aspects of fair play in the game.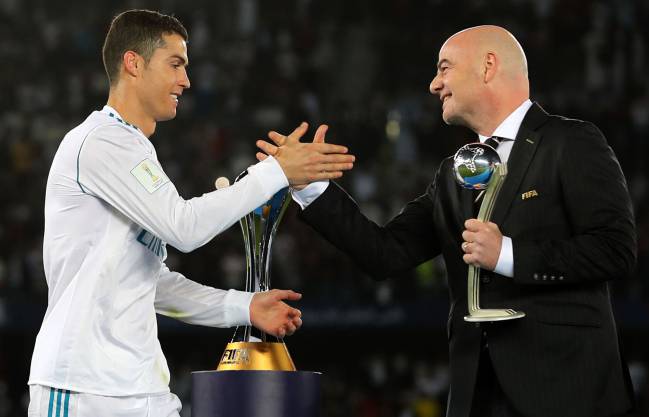 Infantino asked to step up and pay 100 million euros
In the past, Fifa had tried to acquire the patent, for a sum of $500,000, but an agreement was never signed according to the Brazilian inventor. Allemagne says it took them 15 years to develop a foam that disappeared a minute after its use, and he is claiming compensation of 100 million dollars.
After the succession of Gianni Infantino to the head of the organisation, in place of Sepp Blatter, the Brazilian considers it "his opportunity to demonstrate if he is a great man or a mediocre one like the thieves of the past".
As it stands, Fifa does not consider that Allemagne has sufficient evidence to prove that the patent is theirs, and, therefore, are not prepared to negotiate.