The "genius" trainer Tom Brady credits as a "huge" reason he is still in the NFL at 40 has been barred from the New England Patriots' sidelines and team plane, the Boston Globe reported.
Alex Guerrero, a friend and business partner of Brady, helped the five-time Super Bowl champion quarterback launch the TB12 Center, a sports medicine therapy facility just outside the Patriots home stadium.
Brady and several other players have trained and received treatment there since the center opened in 2013, according to the newspaper.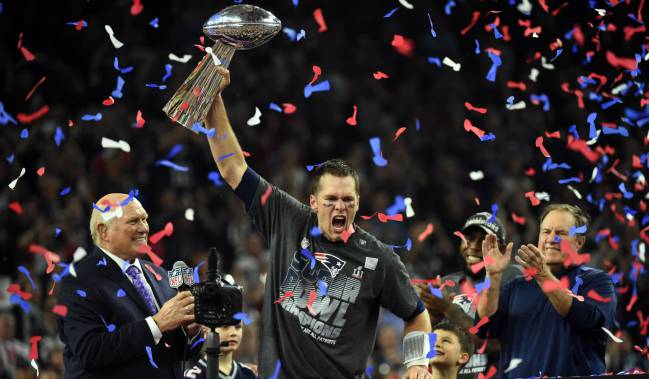 Guerrero's Patriot privileges stripped
Patriots coach Bill Belichick had permitted Guerrero to have an office near the Patriots locker room, fly with the team to road games and work from the sidelines at every game.
But the Globe reported Belichick has banned Guerrero, 52, from team planes and the sidelines and, other than Brady, the trainer cannot treat players in his stadium office, moves, the report said, that have created friction within the club.
Brady told radio station WEEI when asked about a rift between Belichick and the trainer: "I don't have any comment on that other than to say Alex, it has been well-documented, has been a huge part of what I do and I'm so fortunate to have him not only as a friend, but with everything that we've been able to do together.
Brady called Guerrero "a huge, huge reason" why he's still playing at age 40.
At 11-3, the Patriots have clinched the AFC East division title and a chance to defend their playoff crown.