NFL
Tottenham to host Raiders versus Seahawks as Levy outlines franchise objective
Tottenham will stage an NFL match between Oakland Raiders and Seattle Seahawks next season, but the club's ambitions extend further.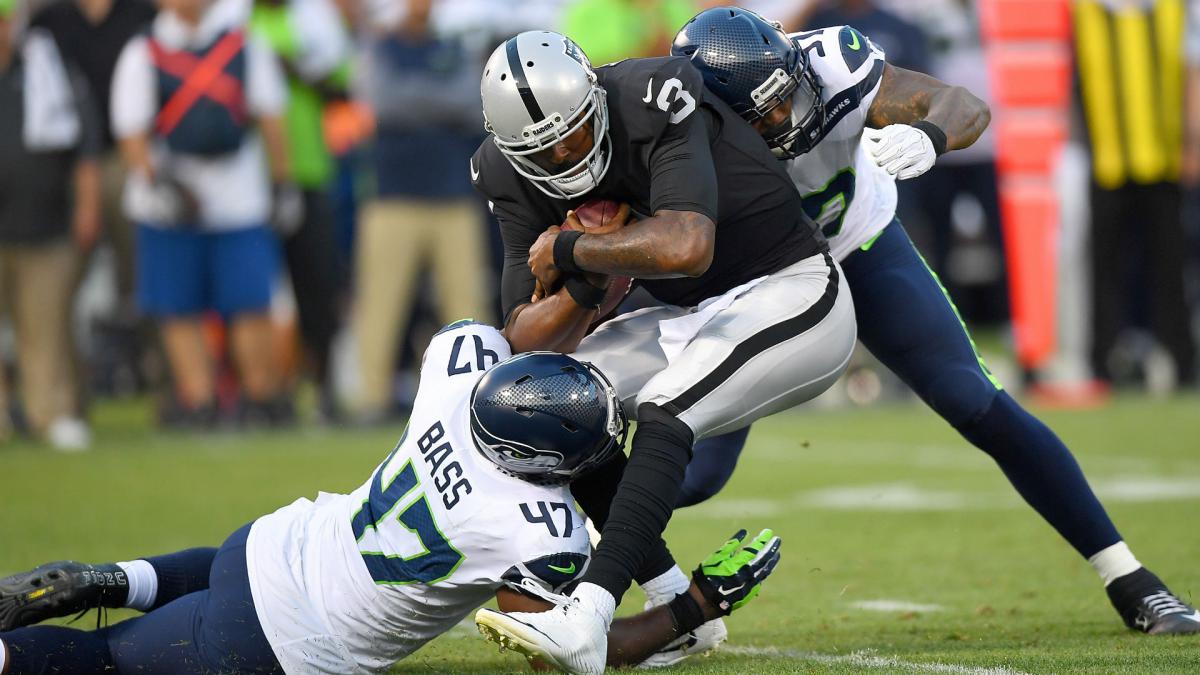 Oakland Raiders will host Seattle Seahawks at Tottenham's new stadium during the 2018-19 season, as Spurs chairman Daniel Levy announced the club's intention to become the home of the NFL's first UK-based franchise.
Wembley venue for NFL action
NFC East winners Philadelphia Eagles will take on their AFC South counterparts and fellow divisional playoff contenders Jacksonville Jaguars at Wembley.
Tennessee Titans, due to face New England Patriots for a place in the AFC Championship game, will play Los Angeles Chargers, runners-up behind Kansas City Chiefs in the AFC West, at the same venue.
It is a reduction from the 2017-18 schedule, when London hosted four matches, including two at Twickenham, which is without a game next season.
The 2018 London Games are SET! https://t.co/xlccJlpaNN (via @NFLUK) pic.twitter.com/JqtTuWpSCn

— NFL (@NFL) January 11, 2018
The first @NFL fixture to be played at #SpursNewStadium!

@Raiders v @Seahawks

Sunday 14 October pic.twitter.com/BiZTiFa7rc

— Tottenham Hotspur (@SpursOfficial) January 11, 2018
However, NFL executive vice-president Mark Waller revealed Tottenham's new stadium will host three matches in a future season to compensate for the shortfall in 2018-19.
"There was a possibility of a fourth game but we wanted to focus on back-to-back-to-back games and quality games," he said.
"We felt good with these match-ups. Nobody in the UK needs to worry about our commitment; [it is a] unique year for us."
Spurs signed a 10-year agreement in 2015 to host two matches per season at their new home, which is being constructed to replace White Hart Lane.
Tottenham chairman Levy told journalists: "We believe there will be an NFL team in the UK, and we want Tottenham to be the home of that team."