Copa del Rey quarter-final draw: as it happened
A kind draw for both Real Madrid and FC Barcelona in the quarter-final match-up of the 2017/18 Copa del Rey as they face Leganes and Espanyol respectively. USA vs Mexico: FIFA Friendly live online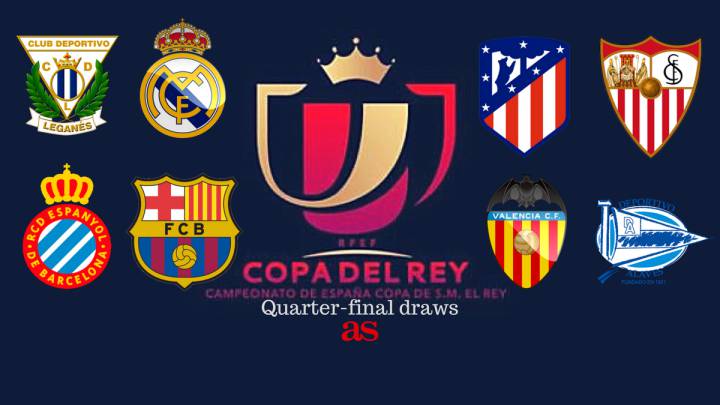 Both Real Madrid and holders FC Barcelona were handed kind draws today at the Spanish FA headquarters with Zidane's side pitted against CD Leganes, who have never reached this advanced stage of the competition.
Barcelona will have to overcome city neighbours RCD Espanyol in their quest to retain their title and maintain their impressive run in the Spanish cup.
The remaining two fixtures are potentially more intriguing with a intense rivalry between Atletico Madrid and Sevilla an added incentive in what is sure to be a tightly contested tie.
Last seasons beaten finalists Deportivo Alaves will need to overcome a strong Valencia side who despite a fantastic opening spell to the current LaLiga season have seen a recent dip in form.
First leg games will be held next week with LaLiga expected to confirm the kick-off times later today. The draw for the semi-final will be staged on January 26.
Copa del Rey quarter-final draw: as it happened
Kick-off times for the first legs will be confirmed by LaLiga this evening. Many thanks for your company this morning and we'll see you all again on Jan. 26th for the semi-final draw. ; ) 
Atletico v Sevilla arguably the most open tie of the four but Alaves could spring a shock against Valencia. Madrid and Barça strong favourites in their respective ties.  
so to recap: Leganes-Real Madrid / Espanyol-Barcelona / At. Madrid-Sevilla and Valencia-Alaves
...which leaves Alaves and Valencia ....(home/away) yet to be drawn....
Next out .... Atletico Madrid ... Cholo's side will face ....Sevilla FC   
A Madrid derby (not "the" Madrid derby) and a Catalan derby.... what will the remaining fixtures throw up?
Next fixture is: Espanyol .... and the Catalan side will meet FC Barcelona... (game 2: Espanyol vs. Barça)
First leg at Butarque and the return leg at the Bernabeu.
...and the "Cucumber Harvesters" from the south of Madrid will face....Real Madrid  (first game: Leganes vs. Real Madrid) 
First name drawn is Leganes....
It's draw time!!!! No seeding, first team drawn will play at home. First leg to be held next week with the return fixtures the following week (kick-off time for the first leg will be confirmed this evening by #LaLiga)
As is the case with these draws, there is the inevitable video of "how they reached this stage" with goals.... by the way .... if you haven't seen it already please track down Vietto's third goal for Valencia against Las Palmas from Tuesday's Round of 16 game... you will not be disappointed..it's a screamer !
A big old fruit bowl and eight plastic balls with the names of the eight participants will determine who faces who in the Copa del Rey quarter-final....
We're live from the Spanish FA HQ... as a delegate from the federation talks us through the draw procedure.....
A pic for the nostalgically minded... Luis Enrique hoisting the Copa del Rey trophy after the 2016/17 win.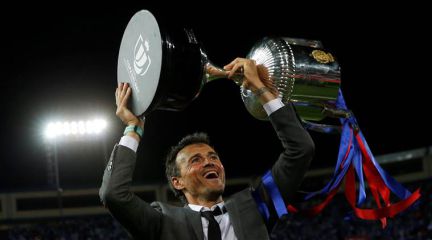 Delegates settling down in the Luis Aragones hall at the Spanish FA headquarters with representatives from all eight sides present. Don't forget FC Barcelona are the "king of cups" with 29 titles, folowed by Athletic with 23 (and already eliminated this season). Real Madrid complete the podium with 19 cup wins.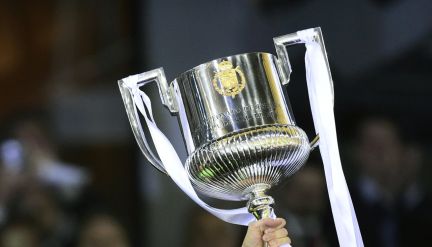 The draw for the semí-final of the 2017/18 Copa del Rey will be staged on Jan. 26th with games taking place on Jan 31 & Feb 7th. 
A Madrid derby, Catalan derby or even El Clasico... all possible scenarios this morning with no seeding system involved in the draw. First leg games will be played on Tuesday, Weds. & Thursday next week with the return fixtures the following week.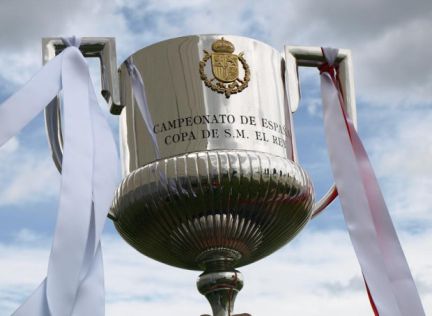 Could Joachim Löw be involved with the Copa del Rey this season? It is a possibility as Italian daily La Stampa claim that the German could be in line to replace Zidane if the French coach oversees a UCL elimination at the hands of PSG in the forthcoming round of 16.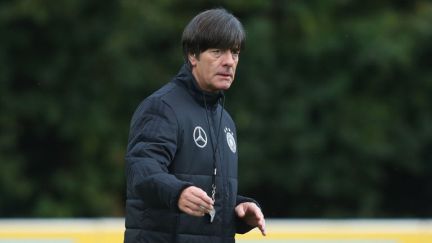 Despite making it through to the final eight of the 2017/18 Copa del Rey, Deportivo Alaves are having a tough time financially with three players unpaid since November 2017.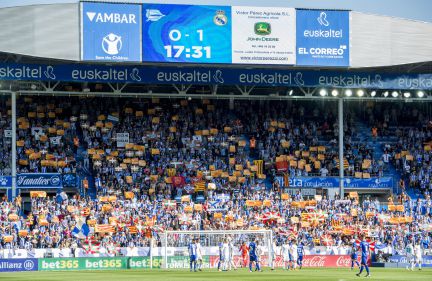 Here's how Barcelona despatched Celta Vigo last night at Camp Nou in a 5-star performance to secure a place in the draw today.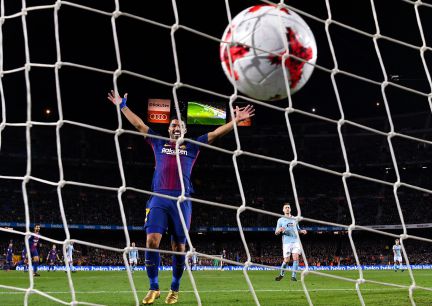 Hello and welcome to our build-up ahead of the Copa del Rey quarter-final draw at 12:30. We'll be bringing you all related developments and the draw itself from the Spanish FA HQ in Las Rozas (Madrid).
Copa del Rey quarter-final draw: preview
And then there were eight...It does have its detractors and it is certainly a competition loaded in favour of the "big sides" but now things get interesting.....
Following a lackluster Round of 16 that provided little shocks, eight LaLiga sides remain in the competition and we've reached the point of the competition when things clubs take the Spanish cup that bit more seriously and when managers field full-strength sides with the lure of a major trophy a tangible possibility.
Atlético Madrid, FC Barcelona, Real Madrid, Sevilla, Valencia and Alaves had little trouble in making the last eight of the competition and they are joined by Leganes (who have never reached this stage of the cup before) and Espanyol.
The quarter-finals and semi-final games will be staged over the next coming weeks with the grand final set for April 21 at a venue yet to be decided.