Zinedine Zidane faced the media at Valdebebas before the league game against Villarreal at the weekend and to speak about the Leganés draw in the Copa del Rey.
How do you change the mentality of the player to get the very best of them? "We can't look or listen to what is being said. It is very difficult because right now, everything that they say about Real Madrid is negative. I don't see it that way but it is what it is. You have to see the positive, which is that we are still alive in all of the competitions. We are not as bad as you say. We have to find that positive energy and keep moving forward."
Did you get something positive from the meeting the other day? Yes, as always. That's what these meetings are for and you always get something positive.
How do you see the game against Leganés in the Copa del Rey? It's a difficult game in the quarter-finals. The good thing is that we will not leave Madrid. Before we look at the semi-finals, we have to look at the quarter-finals. We are Madrid and we know how difficult all of our opponents are. We are Madrid...
Are you tired of the critics of your team? "Yes, I am tired of this, but I won't change it and I don't want to change it. It's very easy in your position to say everything is bad and you know that everything is not negative. It's good to speak poorly about Real Madrid, it sells more."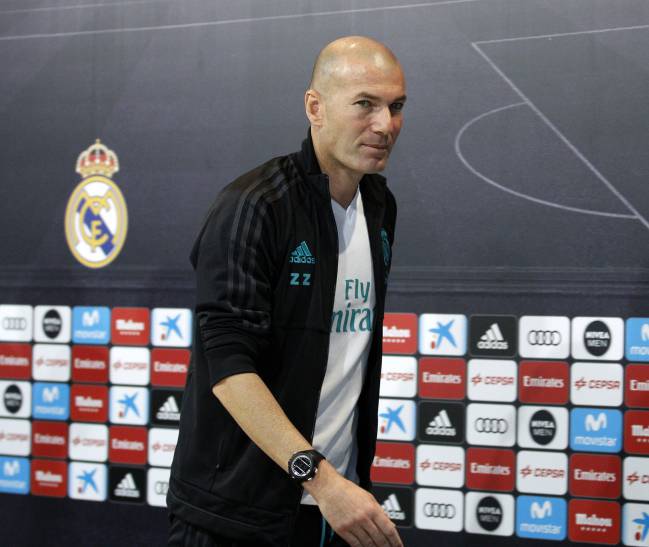 Are you worried about the reaction from the crowd at the Bernabéu? "What I can say to the people not to listen to everything they might be being said because not everything is negative. We need the fans. The same as when we are going well, there is no need for such euphoria, when the things are not going as well, we need the people by our side."
What positives do you see from Madrid? "We are in all of the competitions. I watch every game back after and I see things very positive. Positive things that this team have."
Do you understand that the fans see it strange that other teams are reinforcing and Real Madrid are not? "Yes, I can understand. But if there is a player you want, is available and he gives you value, I don't see it bad, but I don't have that. I have my players."
How is Benzema? "I don't know. He has returned to the field but we will see how get improves. We have many to return to the team. We will go little by little but we won't risk him and we want him to be at 200%."
Do you think Real Madrid are going to be back to their best in a month? "We need to find our best level if we want to qualify. We are still alive in the competition and we want to achieve consitent victories and the idea is to recover that positive energy within a month. To arrive at this level, you have to give a little but more and train a bit more."

LaLiga Santander
*Update 12 de enero de 2018

LaLiga Santander
*Update 12 de enero de 2018