Arsene Wenger has not ruled out offering Santi Cazorla a new contract is he "is fit and ready to play" despite suffering a horrendous time with injuries since 2016.
Cazorla, who is 33, has not pulled on the Arsenal jersey since October 2016 when he suffered an injury in a Champions League game against Ludogrets meaning he is over a year out of action and will not be able to return until 2019 after a more recent setback.
Since that injury, Cazorla has gone under the knife ten times and in a recent interview revealed that an infection had resulted in the surgeons taking eight centimetres of tendon from his ankle.
Wenger has a history of trusting players who had suffered long term injuries by offering them new contracts such as Tomas Rosicky, Mikel Arteta and Per Mertesacker, players in their 30s and with recurring prolems with fitness.
Another instance of this was when Abou Diaby stayed at the club for a decade but only played 180 games in that time as his body was ravaged by injury.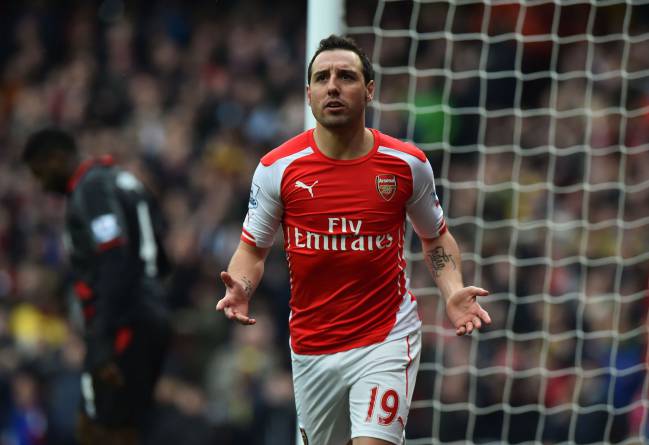 Wenger outlines why Cazorla new deal is complicated
"We have to study it here at the end of the season. If Santi is fit and ready to play, then yes, of course we will do it (offer him a new deal). But we must see it," said Wenger.
"The situation is complicated for three reasons: one, we all love him very much; two, he is an excellent footballer; and three, given the physicality of the Premier League, he needs to be physically in top shape. We have to see if he can do it all," he continued.
Cazorla said this week that he plans on returning to the top level in 2019. His ninth operation came on May 30th 2017 and his tenth came just seven weeks ago.