The PyeongChang Winter Olympics step aside today on the front cover of French daily L'Equipe as tonight's Champions League tie at the Santiago Bernabeu dominates the front cover.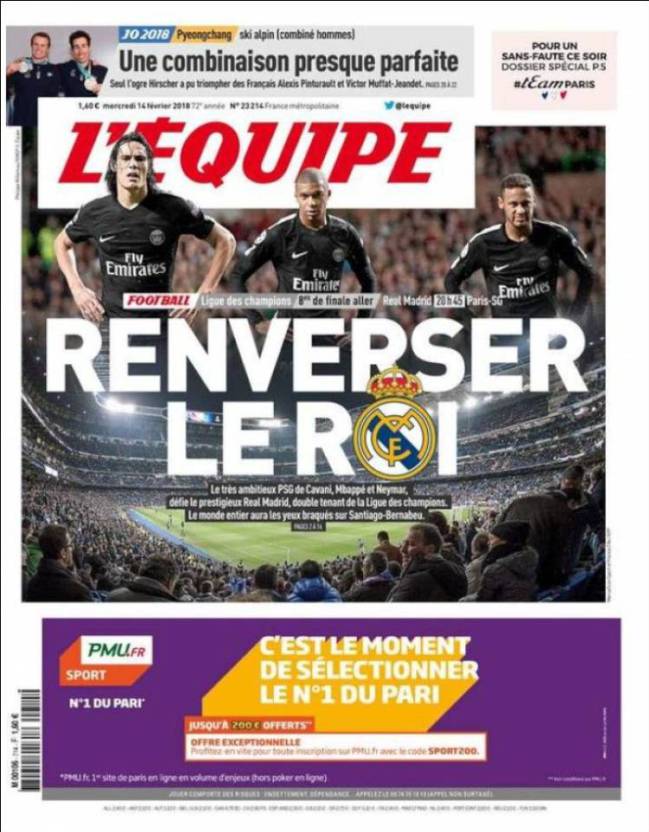 The Champions League round of 16 started last night and tonight the focus will be on the Spanish capital as Ligue 1 powerhouse Paris Saint-Germain face 12-times-champions Real Madrid with the headline on L'Equipe stating "To overthrow the king".
The PSG attacking trident of Cavani, Mbappé and Neymar grace the cover as one of the most eagerly awaited game in European football kicks-off at 20:45 CET.