Iturralde: "It's not a penalty against Kroos"
The AS resident referee judged that the Madrid player made the most of the contact.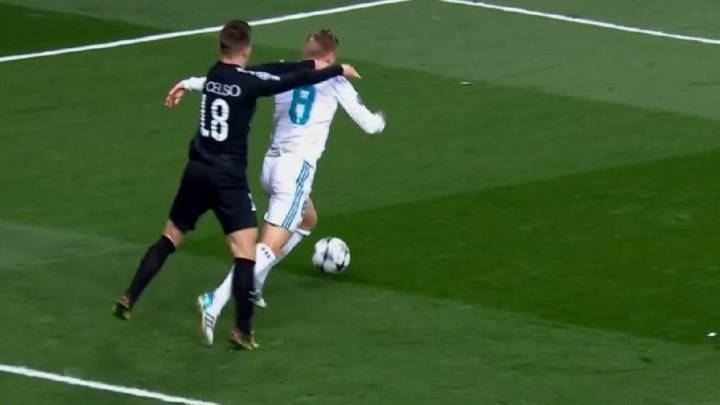 Controversy in the Bernabéu during the Real Madrid - PSG Champions League match. Right at the end of the first half, with Real Madrid trailing 0-1 from a Rabiot goal, the Italian referee Gianluca Rocchi gave a penalty to the home side after spotting a foul by Lo Celso on Kroos, who was coming into the box on the left hand side.
No penalty for Real Madrid
However Iturralde González, resident referee at AS said there shouldn't have been a penalty, because although there was contact: "when the Real Madrid feels the PSG player put his arm on him, he lets himself go down".
PSG demand penalty for Ramos handball
In the 53rd minute,
a powerful shot from Rabiot hit Ramos on the arm in the box
. Several PSG players demanded a penalty, but the Italian referee didn't give it. Our referee agreed, given that the arm was tight to the body and didn't move.