Salah wasn't entirely overlooked by Mourinho at Chelsea
Liverpool's top scorer will be on full alert at Old Trafford tomorrow. José Mourinho failed to see the Egyptian player's talents but included him in Chelsea's title celebrations.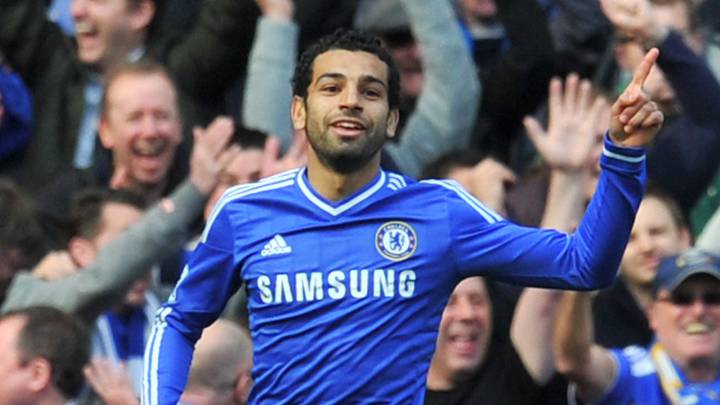 Top of the bill in the Premier League this weekend will see Manchester United tussling for second place with Liverpool at Old Trafford. Hopefully, Saturday's match will be an improvement on the decaffinated goalless draw the two sides played out at Anfield back in October - one player who will be out to make it a contest worthy of its billing is Mohamed Salah. The Egyptian is the joint-top scorer in the Premier League on 24 goals - a figure he hopes he can add to against his former boss José Mourinho.
Underused at Stamford Bridge
Salah never quite convinced Mou during their time together at Chelsea. In his first season he only started the last six games of the campaign and the following he clocked up less than half an hour of playing time, spread out over three games, until he was farmed out on loan to Fiorentina.
Salah flourishes in Italy
In Italy, Artemio Franchi gave him all of the opportunities he was denied in London and during his six-month loan in Florence he scored six and set up another three for his team mates.
Meanwhile back in England, Chelsea had been crowned league champions but when it came to celebrating the title, Mourinho didn't forget about the players who were out on loan at other clubs.
Mourinho requested winners medals for players out on loan
Mourinho felt that every member of his squad, including those who had been out on loan (some of whom hadn't contributed anything at all), deserved a winners medal - among them, being Mohamed Salah. Chelsea had to dig into their own pockets buy the extra medals for their players coming back from loan spells . "Not all of them will get an official medal, but we will be buying extra ones so that everyone in the squad has one", he explained. "Schürrle, Salah, Schwarzer, Lewis Baker and all of the players who started the season with us have been invited to the last game and the Player of the Year dinner. They have also been a part of this".
Kop king
Fast forward three years and Salah is one of the most coveted players in Europe and is attracting interest from some of the top clubs on the continent, including Real Madrid, although he appears happy and settled at Liverpool.
Despite Mourinho's apparent disinterest, Salah insists there is no bad feelings. "We spoke when I came back from my loan at Fiorentina. We haven't spoken that much since then, but everything's fine. We exchanged a few words after the last game at Anfield and our relationship is good", the Liverpool ace said in an interview with Four Four Two magazine.