F1 2018: Halo splits opinion ahead of Australia debut
The Halo cockpit safety device has been introduced for the 2018 Formula One season, here's all you need to know about the divisive new feature.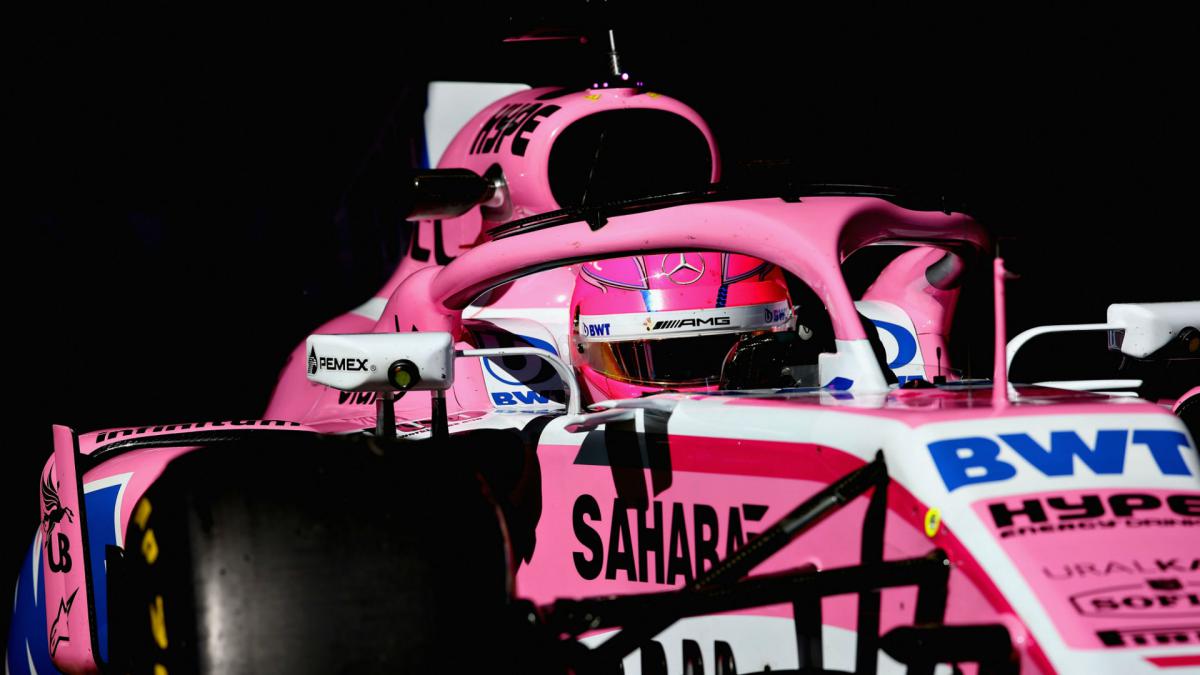 Formula One is a sport with ever-changing rules and regulations, whether they be technical or related to the competition itself.
However, one particular measure has divided opinion within the paddock ahead of the 2018 season, even though it is a safety feature.
After much deliberation, the 'Halo' device is finally part of F1's requirements as the FIA looks to protect the drivers from flying debris that could cause serious damage.
It may not be aesthetically pleasing to some, but the Halo is an undoubted step forward for a sport that has endured more than its fair share of tragedy in the past.
With the opening race of the season less than a week away, we take a deeper look into F1's new safety device and what the reaction has been.
What is the halo?
The Halo is a structure that sits above the car's cockpit to protect the driver's head from flying debris.
Made of sculpted titanium and weighing around 7kg, the Halo can withstand approximately 12 tonnes – making it the strongest part of the 2018 F1 cars.
A single pillar supports the structure in front of the driver, with a hoop above the cockpit that is mounted to the car's chassis.
The device is mandatory for all cars, with F1's bosses hoping it will allow the drivers to push the limits further under improved safety.
The next generation of safety in F1 is here

A brief look at the halo, how it works, and why it's been introduced#F1 #Unleash2018 pic.twitter.com/4BOiWpXBpl

— Formula 1 (@F1) February 23, 2018
Why was it introduced?
Formula One's governing body undertook a "multi-year" study into improving cockpit safety after deeming the drivers were under an "ever-present" risk while unprotected.
The FIA was keen to prevent a repeat of Felipe Massa's accident at the 2009 Hungarian Grand Prix, when a spring from Rubens Barrichello's Brawn struck him on the head and left him in hospital with a fractured skull.
Mercedes proposed the Halo concept in 2015 and it has been undergoing tests ever since, with the initial prototype a steel structure.
The FIA looked at 17 case studies of serious F1 accidents and deemed that Halo would have resulted in a beneficial outcome in 15, while the other two produced a neutral finding.
What were the other options?
A curved, clear shield design produced by Italian manufacturer Isoclima was also considered before the Halo was selected.
Ferrari's Sebastian Vettel tested the shield at the 2017 British Grand Prix but was unconvinced, citing poor visibility and buffeting from the wind, while he also complained of dizziness.
"Forward vision is not very good," he said at the time. "I think because of the curvature, you get you get quite a bit of distortion, plus you get quite a bit of downwash down the straights pushing the helmet forwards."
Vettel's comments may have contributed to Halo being implemented but expect further designs to pop up in the near future as the teams get to grips with the contraption.
Another view of the safety shield in the @ScuderiaFerrari garage #FP1 #BritishGP #F1 pic.twitter.com/8yBHt1nKpJ

— Formula 1 (@F1) July 14, 2017
How does it affect the cars?
There were fears that the pillar mounted in the driver's eyeline would hamper them.
It has caused more of a problem for the designers, with its presence meaning airflow needs to be redirected to ensure there is no loss of performance.
Another challenge is getting into and out of the cockpit, with the drivers having a smaller gap to slip into their seat.
Toro Rosso's Pierre Gasly has already encountered problems with that, the device ripping his racesuit during an early testing session in Barcelona.
"It's just a big mess to get in the car and out," he said on February 27. "I think my suit is already broken. We'll have to ask for many suits this season.
"It's only the first day and I have many holes on the back."
Can't wait to scratch my suit again tomorrow for Test 2 in Barcelona. Hopefully we can get some good running again & keep improving! pic.twitter.com/iImQChoSOY

— Pierre Gasly (@PierreGASLY) March 5, 2018
What reaction has there been?
It's fair to say the reaction after the first week of testing was mixed, although many of the drivers have said the device does not hamper their vision on track.
The aesthetics have caused more division, with some not minding the new addition and others barely able to control their frustration.
Here are some of the best quotes...
Positive
World champion Lewis Hamilton: "I think after a few races, we'll forget it's even there."
McLaren's Fernando Alonso: "Absolutely no problem so far. The biggest thing is getting in and out. So far I think the Halo is not a problem for driving."
Hamilton's Mercedes team-mate Valtteri Bottas: "In the car when you are sitting there you only see the centre pillar and a small part of the wider one but you are not looking there anyway. It's straight ahead. It's a small thing in the middle and that's it, I'm completely used to it and it's fine."
Ferrari's Kimi Raikkonen: "It's not an issue."
Lance Stroll, Williams: "It's going to save lives, no doubt. It's there to protect us, I'm in favour of it."
Negative
F1 legend Alain Prost: "I don't like the Halo at all. For a lot of reasons. For aesthetics, it changes the nature of the single-seater car. But if it brings a little more security, that's fine. Now that's here, we have to deal with it. But it's not something I appreciate. We can always improve things. But we must not distort what is Formula One. I think it's a little dangerous to want the risk to be zero when we're motorsport racing."
Nico Hulkenberg, Renault: "The Halo, it's there. We'll race with it, it's not really disturbing me as a driver, so not much more to say. I don't think it's that necessary in Formula One but I don't make the rules. It's decided now anyway and we will race with it."
Mercedes boss Toto Wolff: "I'm not impressed with the whole thing, and if you gave me a chainsaw I would take it off."
Haas' Danish driver Kevin Magnussen: "It's very annoying. Ugly. Difficult to get into the car, difficult to get out of the car, difficult to get the steering wheel on and off, just awkward and annoying."