ARGENTINA
"It's now or never" - Argentina's Messi says World Cup is last chance
Lionel Messi has been speaking ahead of the international friendly between Argentina and Spain and shared his feelings about past losses and this year's positivity.
Argentina and FC Barcelona star Lionel Messi spoke to Fox Sports ahead of Tuesday evening's international friendly against Spain in Madrid. In the thorough interview, the man that many believe to be the greatest to have ever played the game revealed that the World Cup in Russia this year carries extra importance.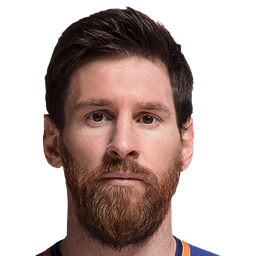 Messi back and ready to lead Argentina
After retiring from international football following some poor team performances, and worse public response, Messi spoke positively about being back in the fold.
"I am happy to be here," he said, "I was keen to play against Italy but saw good things from the lads and I'm pleased how it went. I'm happy with this new get together, and seeing the squad...I have a good feeling."
It's time to win the World Cup
When the question of Argentina winning the World Cup this summer came up Messi was philosophical.
"We always look at it as the last opportunity, the last chance... Now more than ever. An important generation is close to ending, many player changes will be made. We take this as a great opportunity. It's now or never, there will not be another.
"It's a lovely moment, with young, important players coming in. Behind us it is working really well with [Diego] Placente, [Pablo] Aimar... This is bearing fruit. It's good for the future of the national team."
No debt owed to the fans
On the debt owed to the people of Argentina who had suffered disappointing last-ditch losses Messi did not hold back.
"The debt we owe is to ourselves, we owe the people nothing. We always give our maximum, we got to three finals... We want to take the taste and conquer the World Cup. To be so close and not get it is disappointing for us...we hope to change that."