REAL MADRID
Carlos on Neymar's injury: "Nothing happens by chance"
The former Real Madrid player spoke to France Football and spoke about Neymar's injury and hopes he looks after himself better since the operation.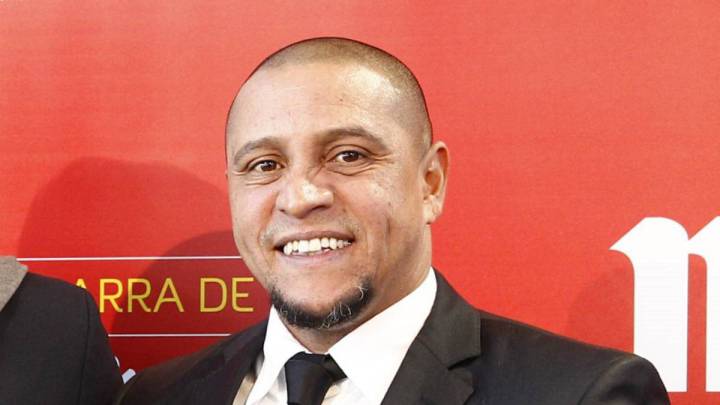 Former Real Madrid player, Roberto Carlos, spoke with France Football about the state of Brazil's national team heading into the World Cup. Obviously, he spoke about the star player, Neymar and his place amongst the very best in the world along with his injury.
The 7-1 against Germany: "We must look to the future. The manager, Tite, is arming a team for the people to forget, definitively, about the 7-1 and it will be a difficult result to erase from the memory. Outside of Brazil, we speak about it and here there is a trauma, it's a matter of mentality."
The new team: "You worry about the equilibrium between attack and defence. The manager insists in securing the defence and I think that the team is better organised in the last four years. It can be compared to the team in 1982, which is a great mention."
Jesús is to Neymar what Benzema is to Ronaldo
Gabriel Jesús: "Our reference is Neymar, Gabriel Jesús will be who helps Neymar. He will play for Neymar, ahead of him and sometimes behind. I know that he will serve the star of the team. He is smart and very good. Gabriel Jesús will be for Neymar what Benzema is for Cristiano Ronaldo at Real Madrid. He has the same focused Karim."
Exit of Neymar: "I think that he did well to sign for PSG. To be the best in the world, he had to leave Barca because of Messi. He has to be conscious that while Messi and Cristiano are in form, he will have to settle with third place."
Injury to Neymar: "His injury is something that we have to accept. In Brazil, we are religious and we believe that this type of accident doesn't happen by chance. I think that now Neymar will focus more on his work and he will look after himself better."
Mundial
*Update 27 de marzo de 2018