Champions League introduce sweeping changes for 2018-19
Uefa has published a list of new rules for next season, including kick-off times, a fourth substitution and new registration rules in January.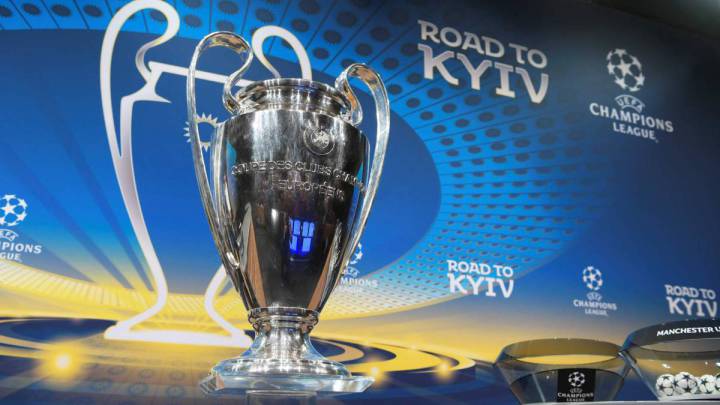 Uefa have published a list of rule changes for the Champions League and Europa League in 2018-19, which involve a change in kick-off times, new regulations on player registration and the introduction of a fourth substitute in extra time.
Whoever reaches the final next season will also be able to name a 23-man match day squad while clubs will be permitted to register three new players for continental competitions during the January transfer window.
A small tweak in Europa League regulations will also permit Sevilla to wear a badge on their shirt sleeves in Europe next season after winning the competition a total of five times and on three consecutive occasions – one of the two is currently the requisite for doing so in the Champions League.
Key Uefa changes for the 2018-19 season
From the 2018/19 season, a fourth substitute listed on the match sheet may take part in knockout matches exclusively during extra time. This will not affect the other three substitutions.
Exceptionally for the UEFA Champions League final, UEFA Europa League final and UEFA Super Cup, 23 players (instead of 18 players for all other matches) may be included on the match sheet. This will allow 12 substitutes (instead of seven) to sit on the bench in these finals – giving clubs and, in particular, coaches more flexibility regarding substitutes, and facilitate their squad management for the most important fixture of the season.
Champions League and Europa League kick-off times
UEFA Champions League play-offs, group-stage games, round of 16 matches, quarter-finals, semi-finals and the final will kick off at 21:00 CET. However, on every group-stage matchday, two of the Tuesday and two of the Wednesday matches will kick off at 18:55 CET. All fixtures on the last matchday will be played simultaneously. Exceptions to this rule can be made by the UEFA administration.
UEFA Europa League matches from the group stage until round of 16 matches will kick off at 18:55 and 21:00 CET. The kick-off times will be decided in accordance with the draw. In principle, games within a group will be played simultaneously on the last matchday. The quarter-finals, semi-finals and final will all kick off at 21:00CET. Exceptions can be made by the UEFA administration.
The UEFA Super Cup will kick-off at 21:00 CET. This already applies to the 2018 UEFA Super Cup which will be played on 15 August at Tallinn's Lilleküla Stadium in Estonia.