As it became clear that they were going to be on the wrong side of a hammering, Argentina turned their impotence in play into fouls on their opponents, Spain.
Lopetegui not happy with late tackles
The final result ended up being 6-1 for the hosts, as witnessed by a packed Wanda Metropolitano stadium in Madrid, and that score had already been chalked up with 15 minutes still to play. In what appeared to be acts of frustration at being completely outplayed by a team considered on a similar level, some of Argentina's players threw themselves into some terrible challenges in the closing stages.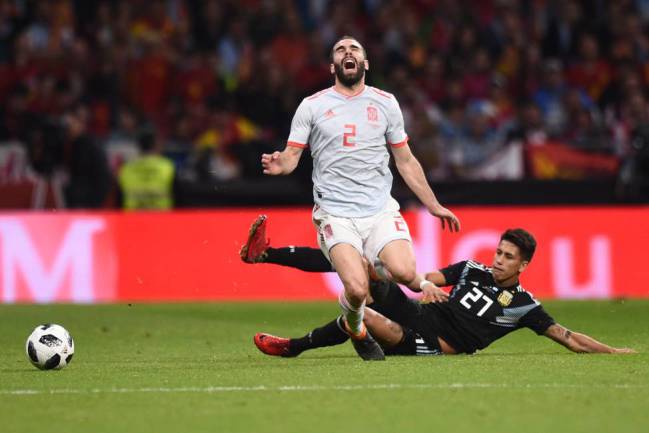 The two worst offences were Meza on Carvajal in the 81st minute and Pavón on Koke in the 87th.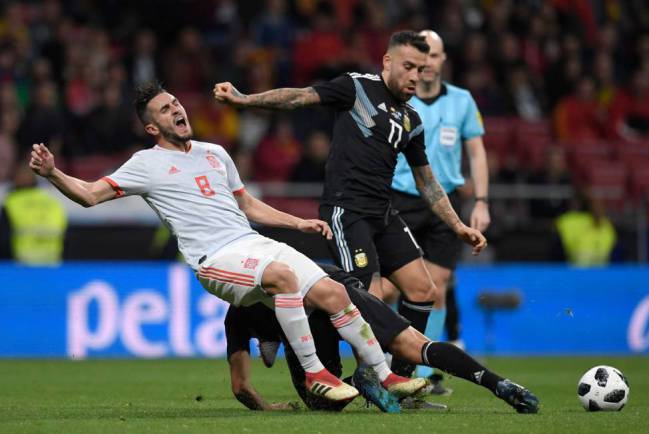 Both players were booked for the fouls and there were some angry exchanges between others in the teams as Spain remonstrated. As shown in footage released by Spanish TV channel Cuatro, La Roja manager Julen Lopetegui even shouted to the referee asking for the game to be brought to an early conclusion to protect his talented side.
"They are giving it out all over! Stop the game!" he repeatedly shouted towards Englishman Anthony Taylor.
The whistle did come for the end of the action to the international friendly a couple of seconds before the end of the ninety, and most of the players, and technical teams, left the field amicably.