The two favourites for Europa League glory in 2018, Atlético Madrid and Arsenal were drawn to face each other in Friday's Uefa ceremony in Nyon.
Arsene Wenger was probably hoping to avoid the favourites - at least until the final - and likewise fans of the side sitting sixth in the Premier League (30 points behind leaders Man City) have been quick to show their pessimism.
Arsenal fans respond to Atlético tie
But fans of the north London club have little need to be concerned about their trip to the Spanish capital according to former Gunner, Perry Groves. Speaking on Jim White's show on TalkSport immediately after the draw's conclusion he stated:
"Atlético Madrid have moved to a new stadium, the [Wanda] Metropolitano. It's not a fortress like they had before," referring to the club's Vicente Calderón Stadium which Atlético left at the end of last season.
Atlético at new fortress Wanda
Atlético's record this season at home in LaLiga has seen them win 11 and draw four. They are yet to be beaten there in the league and have already survived visits from Barcelona, Real Madrid and Valencia, the other teams that hold the Champions League places.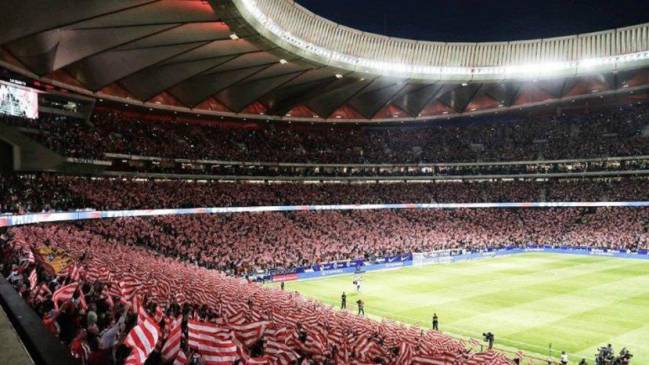 Whether or not Mr Groves has tasted the atmosphere at the new ground is unclear but, if not, he is potentially considering it to be similar to his old club's move from Highbury to The Emirates, not the most hostile of visits. While impossible to recreate the legendary mood of the Calderón, the new stadium, with an extra 13,000 fans making up the 67,703 capacity, provides a noisy welcome for any visitor.
Either way, these two semi-final legs should provide for entertaining games full of stories and excitement. Some would say that there is more pressure on Arsenal, as this is their only route into the Champions League next season, whereas Aleti have their place almost certainly sewn up. In saying that, Simeone demands success.
Europa League
*Update 13 de abril de 2018
Europa League
*Update 13 de abril de 2018