Stoke City have confirmed that Jesé Rodríguez will not play for the club again this season as he has been granted unpaid compassionate leave.
Jesé to spend time with his son
The 25-year-old has been travelling between England and the Canary Islands to spend time with his ill son, which made it difficult to gain the necessary consistency to make an impact in the Premier League. He was linked with a move to Las Palmas in January to be closer to his family, but that did not materialise.
Jesé featured just nine times for Stoke in the league - scoring one goal on his debut against Arsenal - and has not played since March.
As Jesé is on loan from PSG until the end of this season, this announcement effectively ends his spell with the Potters. The former Real Madrid forward still has three years remaining on his contract in Paris, but personal matters will be his priority for now.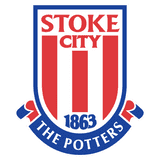 Premier League
*Update 1 de mayo de 2018