BETIS
Real Madrid snatch another Betis youngster in Fernando Rufo
The 15-year-old joins until 2023 and Real Betis have rejected an economic compensation from Real Madrid to show their displeasure at the move.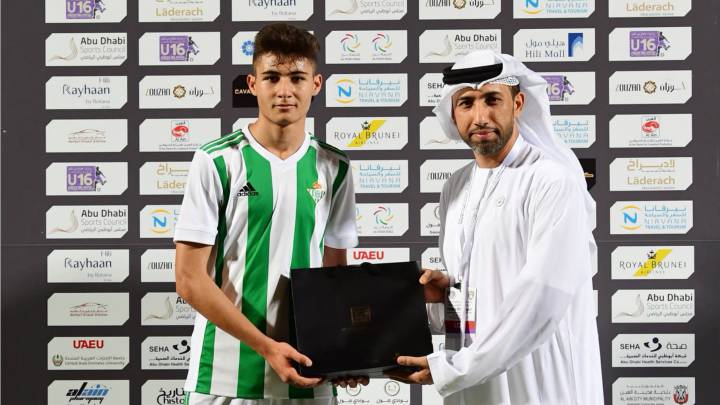 Fernando Rodríguez Rufo, the 15-year-old midfielder who played with Betis' underage teams until now, will move to Real Madrid. The information from El Decano Deportivo states Rufo, who moves from cadete to juvenil - under-16 to under-17 - and will join up with Real Madrid's Juvenil C side. The team is managed by Manu Fernández and they won the Primera Division Autonónomica last season. The youngster will sign until 2023.
Rufo follows in the footsteps of other verdiblanca youngsters that moved from Heliópolis in the direction of Valdebeba: Tony Segura Robaina, the son of the former Canaries strikers and the two strikers Pedro and Pecellín. Real Madrid offered compensation of €15,000 but the sum was not accepted by the Real Betis board in protest. The last youngster to switch between the clubs was Dani Ceballos when a fee of €16 million was exchanged.
Fernando Rufo had been in Betis since the first year of Benjamín - under-7 - having moved from Nueva Sevilla de Castilleja de la Cuesta where he grew up. In April, the midfielder was one of the brightest players during the Hazza Bin Zayed of Al-Ain tournament. He even received the man of the match award during one of the games.
LaLiga Santander
*Update 6 de junio de 2018