The Vuvuzela is back!
Russia has launched its own official instrument for the tournament, but it seems the sounds of the "Spoons of Victory" could be drowned out by the notorius horn that divides opinion worldwide.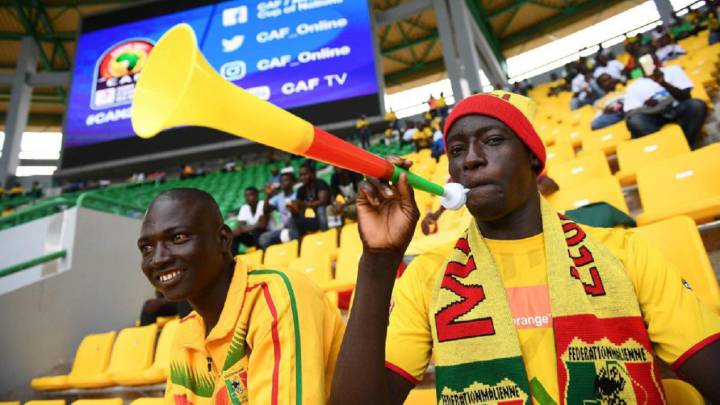 Memories of the 2010 World Cup in South Africa were ignited earlier, as the unmistakable buzzing of the vuvuzela filled the Krestovski Stadium in St. Petersburg during the Group B game between Iran and Morroco. And the general feeling amongst football fans on Twitter seems to be a mix of outrage and nostalgia.
Russia was hoping that its World Cup would be remembered for the clacking sound of "lozhkas" spoons, which have been recognized as the tournaments official instrument and branded the "Spoons of Victory". But if there were any spoon players at the Iran-Morocco game, they were certainly drowned out by the horn instrument that was the biggest star – or villain to some – of South Africa 2010.
Bizarre scenes in Moscow
Fans at the Krestovski stadium have not been the only ones spotted with vuvuzelas. In a bizarre video recorded in Moscow that has gone viral across the world, a bear is seen in the back of a jeep playing a vuvuzela and making lude gestures to passersby, following Russia's opening game on Thursday, in which they beat Saudi Arabia 5-0. The animal's handlers have been heavily criticized by animal rights activists for forcing it to perform unnatural poses on a busy street.
It remains to be seen whether the vuvuzela craze will continue for the rest of the tournament, or if the horns will eventually give away to the clacking of spoons.