The world's media reacts to Germany's shock exit
The world's media reacted to Germany's shock exit in Russia, and not all were upset by the departure of Joachim Low's side.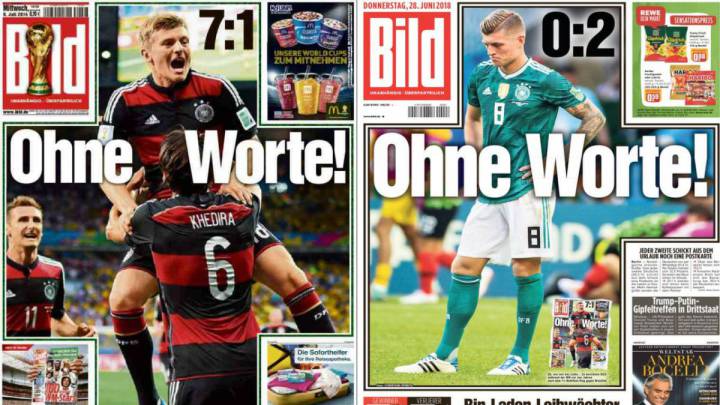 Bild went back to the 2014 World Cup to react to Germany's shock exit in Russia, while British media enjoyed the upset.
Schadenfreude
Joachim Low's defending champions suffered a 2-0 loss to South Korea Wednesday to stunningly finish bottom of Group F, from which Sweden and Mexico progressed.
But as The Sun enjoyed the shock – using 'Schadenfreude' on their front page – Bild channeled 2014 and happier times.
Without words
The German newspaper went with the headline 'Without words', as they did after Low's team humiliated Brazil 7-1 in the 2014 semi-finals.
Fox Sports Brasil, meanwhile, also enjoyed Germany's departure.