CHELSEA
Golovín has signed for Chelsea according to Valeri Gazzáev
The former CSKA Moscow manager says Alexandr Golovin has signed for Chelsea amidst rumours of a move to a top European Club.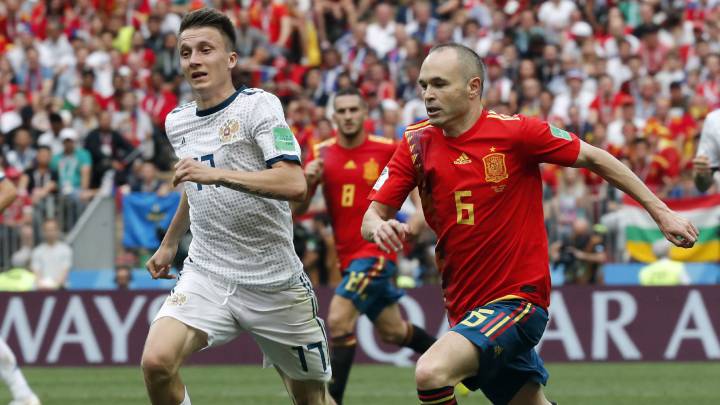 Alezandr Golovin, one of Russia's best performers at the World Cup, has signed for Chelsea according to former CSKA Moscow manager, Valeri Gazzáev.
"Golovin wil decide for himself where to move to and as far as I know, he has signed a contract with Chelsea. I think that it's a really good choice," said Gazzáev to local press.
The former CSKA manager said that while it is a massive leap forward, it comes with "a great responsbility."
"I think he is ready," he said. "Considering that he is playing in the World Cup and has already played games in the Russian league and the Champions League."
Golovin, 22 years of age, has been linked to Juventus and several other English clubs that might be willing to pay between €25 and €30 million.