LaLiga are to give their referees a major salary hike as part of a new agreement with the football officials which also meanLaLiga taking on the social security costs of professional referees and their assistants working in the Primera and Segunda Divisións. Under the new agreement they will become the best paid football league officials in the world, EFE reports.
The money in the middle
LaLiga has given its approval to the proposals of the Spanish professional referees committee which added the new measures. A top flight referee will now earn 296,423 euros, a jump from the previous 193,000 euros.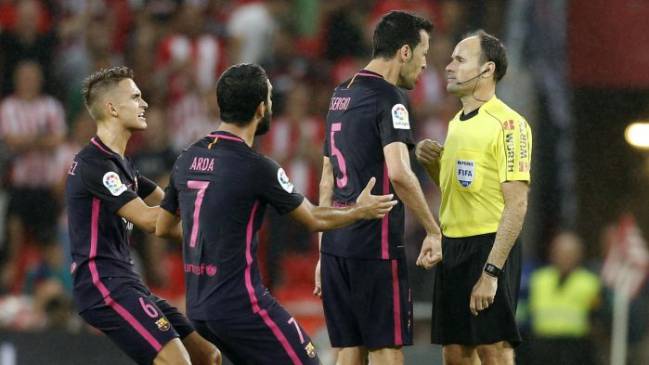 Among the salary changes for Spanish referees for the 2018/19 season are the following:
Ten percent increase in salaries of referees and assistants in LaLiga Santander and LaLiga 1/2/3.
Assumption of social security costs, which amounts to 1.95 million euros per year.
Implementation of a fee of 1,600 euros to the main Video Assistant Referee (VAR) and 800 to the assistant.
LaLiga will pay for the sponsorship of the officials' shirts, which they value at 3 million euros. This will be shared out.
Furthermore, LaLiga also agrees to create a plan for officials to assist them to move into a new job once they finish their professional refereeing career.
In short, LaLiga, with these new salary measures, will pay an average of 53 percent more for professional referees, and 61 percent more to their assistants. In the Segunda the increases will be 67 percent and 82 percent respectively from the start of the upcoming season.