ITALY
Parma deducted five points, Calaio given two-year ban for texting opponents
Emanuele Calaio has been banned for sending "suspicious" texts to Spezia players, while Parma start next term with a points deduction.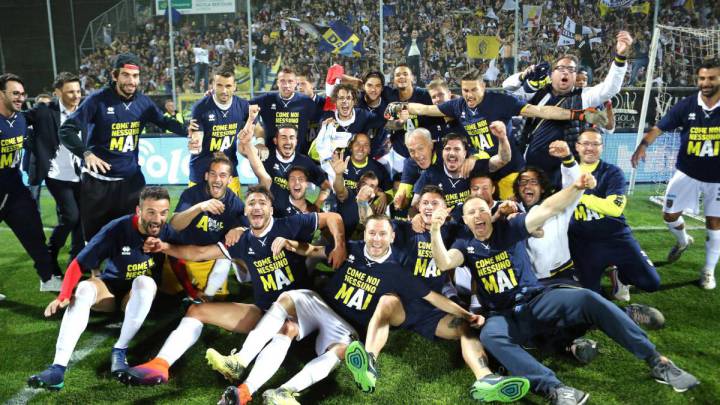 Parma will start the 2018-19 Serie A season with a five-point deduction along with a €20,000 fine as a result of player Emanuele Calaio - who has received a two-year ban - sending "suspicious" messages to Spezia players last term in what has been deemed attempted match fixing.
FIGC announced that the club would remain in Serie A after being promoted last season but they will start off the new season with a serious handicap. The club, who went out of business effectively and had to restart their journey back to the top in Serie D, achieved three back-to-back promotions but it appears their run of luck has come to an end.
The player involved, Calaio, reportedly sent messages to former teammates at Spezia, Filippo De Col and Claudio Terzi. He enquired about a potential lack of effort from the pair in an effort to secure the outcome of the game and Parma's return to the top flight. Parma won the game 2-0 and the messages were said to have been a joke by the club, who claimed the messages didn't "contain any sort of irregularity or malice", but the powers that be didn't seem amused.
Parma plan on appealing the five-point deduction that would possibly see them as favourites to return to the second division in one season.