Real Madrid's new signing, Rodrygo, spoke to the media after Wednesday's game between Santos and Flamengo. The young Brazilian explained to O Estado de Sao Paulo that by signing for Real Madrid, he has already achieved one of his career goals. "I have achieved one of my career goals, that is to get a contract for a big European club. Now my objective is to play for Brazil national team and one day to be picked as the best player in the world."
9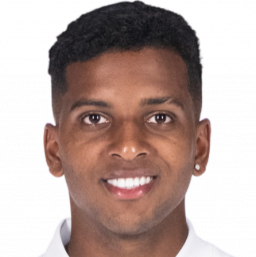 The 17-year-old, who will join the Real Madrid next season, spoke about Brazil's exit from the World Cup: "The day Brazil were eliminated, I talked with my father and said: 'Now we have to train a lot, in 2022 we have to be there (In Qatar)".
Rodrygo can't wait to join Real Madrid but he know he has a job to do at Santos. "People wonder how it will be there, but I have a year left at Santos. I have to be 100% focused here. I will wait for better things for myself at Real Madrid."
The €45 million wonderkid does not like comparisons made with other Brazilians that went before him and he says, "I don't want to be the new Neymar or the new Robinho, I am Rodrygo."