Emery: Arsenal "lacked belief" in Manchester City defeat
Unai Emery found positives in Arsenal's second-half showing against Manchester City but felt an earlier lack of belief cost them.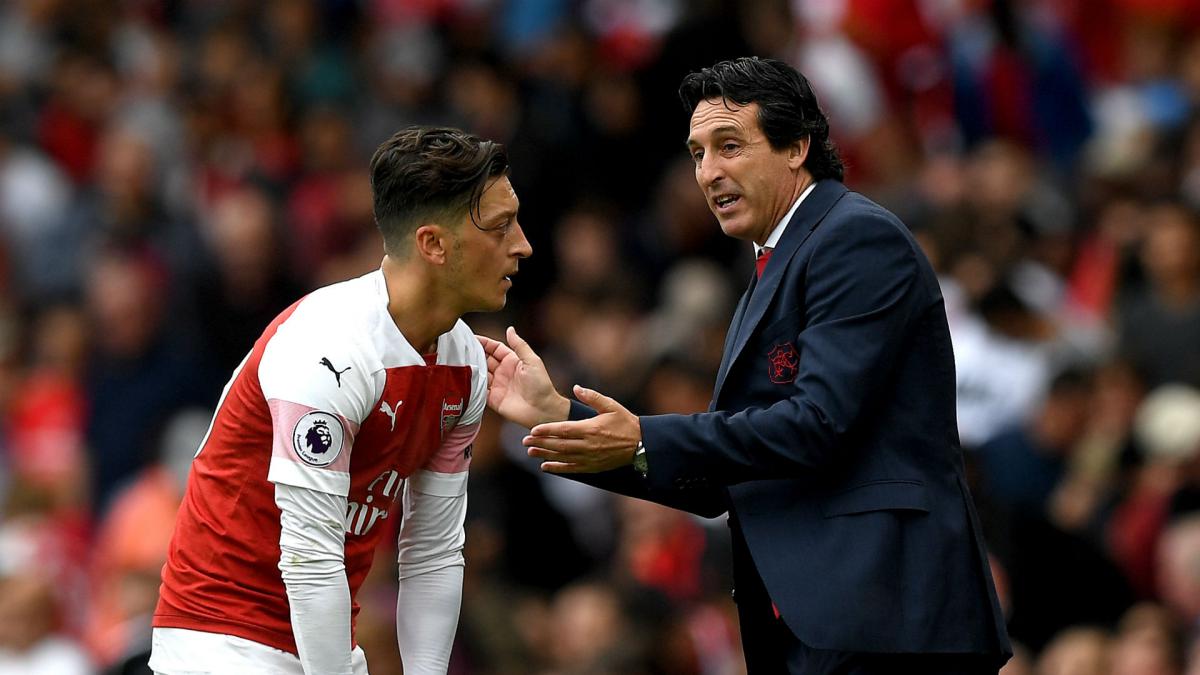 The 2-0 defeat to Manchester City showed Arsenal need time to believe in their new style according to head coach Unai Emery.
Raheem Sterling broke through in the 14th minute at Emirates Stadium and the England winger was to the fore in a torrid opening for the hosts.
Errors crept into City's play and Arsenal asked questions of their opponents before Bernardo Silva emphatically smashed into the top-left corner to make the points safe after the hour.
"In the first half I think we lost a little more than City and 1-0 for us was [a chance] to try and change in the second half - believe more in our moments in the match and do a bit more aggressive pressing," Emery told Sky Sports.
"When we could break their lines on the pitch… in the second half the team was getting better. But the second goal closed our options in this game
"We are a new team who need to improve. For me, it is a frustration to have lost but it is one experience more to continue progressing.
"In the first match it is good to play against Manchester City but it is also maybe a little more difficult than our season will be."
Asked to identify the aspect that pleased him most in Arsenal's performance, Emery was quick to respond.
"The spirit in the second half," he replied. "We had chances to score and stay with the possibility to do something in this game.
"In the first half we needed more belief in our performance."
The Gunners are back in action with a similarly tough assignment at Chelsea next weekend.