Real Madrid have sold more than they have bought since 2014
Since 2014, Real Madrid have spent 403m euros on new players and earned 421.7m euros in sales, in stark contrast to Barcelona and Atlético Madrid...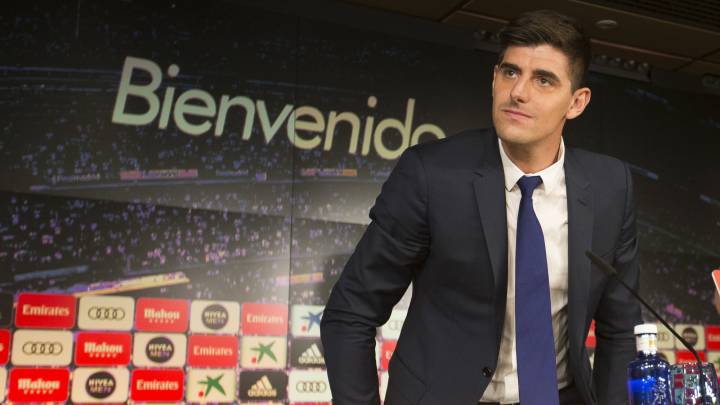 After the 4-2 Super Cup defeat to Atlético, calls for new signings at Real Madrid have intensified.
This summer the club let go of their all-time top scorer, Cristiano Ronaldo, who averaged 50 goals a season during his nine years at the Bernabéu. And with just two weeks until the close of the transfer market in Spain, fans are demanding reinforcements to face the first season post-Cristiano, which has already started badly.
Positive trade balance
But the reality is that Madrid, once the club of reference each summer in the transfer market, have become a club that sell more than they buy and the figures are there to prove it.
Since the summer of 2014, Madrid have spent 403 million euros on new players. In 2014-15, they spent 126 million; in 2015-16, 78 million; in 2016-17 (the most successful season in the club's history), just 39 million to rebuy Morata; and in 2017-18, 46.5 million. So far, this summer they have been more active, spending 122.6 million.
But during the same period, the club have earned 421.7 million euros in sales, meaning the club have earned 18.7 million more than it has spent, a trend which is completely unusual in top-level European football nowadays.
Bale, the last 'Galactico' signing
Gareth Bale was the last major-money signing in the summer of 2013. Since then the biggest investment was James (75 million euros) in 2014, but the club earned back the same amount when they sold Di María to Manchester United the same summer. Since 2013, the club has sold off Morata (80 million euros), Ozil (45 million euros) and Ronaldo, who went to Juventus this summer for 100 million euros (117 million when all fees and commissions are included).
Barcelona and Atlético, a very different story
The difference is notable when comparing the figures of Atlético Madrid and Barcelona during the same period. Atlético have spent 164 million euros more than Real in this time, leaving the club with a negative trading balance of 125.45 million. Symptomatic of Atlético's investments, of course, has been the leap that the club have made, both competitively and financially, in recent years.
Barcelona, meanwhile, have spent 807.74 million euros in the last five years, more than double what Madrid has spent. It has earned 460 million from sales during that period, leaving it with a negative balance of 374.14 million euros.
Madrid's prudent investments in young players such as Isco, Marcelo, and Kroos, and homegrown players like Carvajal, Casemiro, and Lucas, have helped the club to win four Champions League titles in the last five seasons. But signs are that the club's transfer policy could change, especially after the thrashing in Tallinn.