Lopetegui's pre-Getafe press conference: as it happened
Make sure to join us for live coverage of Real Madrid's LaLiga opener against Getafe tomorrow. The game kicks off at 22:15 CEST, and you can join us for all the build-up, followed by minute-by-minute coverage of the clash at the Bernabéu. Thanks for reading!
  "It's the players who are here who are important, not those who aren't here," Lopetegui also said earlier as he straightbatted questions about whether or not he expects Real Madrid to do any more transfer business before the end of August, and stated his "total faith" in the players he has.
  And that's that! If judged on his ability to keep his cards rammed up against his chest, Lopetegui is certainly on course to emulate his predecessor.
Are you expecting any players to leave, particularly in goal, where you have five keepers?  "Obviously we're not going to continue with five goalkeepers, we'll work with three. We'll make decisions in that regard when they have to be made."
Last question...
  On choosing between Thibaut Coutois and Keylor Navas: "They're two great goalkeepers... I don't think there's a magic formula. I believe in managing and analysing the situation week in, week out. They're both lads who have proven their ability at the highest level. I think it's a good problem to have."
How do you feel after the atypical summer you've had? "I feel good... We've got high hopes for the season ahead."
What are your goals for this team? "Every coach aims to make his team a perfect one... We've worked well and we've had to deal with the issue of players having been at the World Cup - like every other team - and the weeks of work ahead are going to be key."
Do you think more signings are needed? "All I'm thinking about is tomorrow's game. It would be a mistake if I spoke about what isn't the priority right now."
Do you expect any more signings before the end of the transfer window? "What I expect before the window closes is that we show that we can win the games we have to play."
On Getafe: "We're up against a side who had a great season last season who have strengthened well this summer and have had a really good pre-season."
  Is this squad strong enough to compete on all fronts? "We have total faith in the players we have, and its the job of the coaching staff to get the most out of them. We have a lot of talent at our disposal."
  Lopetegui is asked to compare the quality of his Real Madrid team and the Spain side he so controversially hotfooted it from to take over at the Bernabéu. "That's like comparing apples and oranges," is his I'm-not-answering-the-question answer.
What kind of Real Madrid performance are you looking for tomorrow? "I want to see a side that's ambitious, that works together, shows its talent and confidence."
Out comes Lopetegui!
Ah yes, and there's also the Keylor-Courtois dichotomy. Navas was the man between the sticks in Tallinn, but who will Lopetegui go for against Getafe tomorrow night? Navas conceded four on Wednesday, but can't really be faulted for any of Atlético's goals except, I suppose, Diego Costa's quickfire opener - although Sergio Ramos and Raphael Varane were hardly blameless, either.
And what of LaLiga's plan to take a league game or two to the United States this season? Given that Real Madrid are, along with arch rivals Barcelona, prime candidates for said trip across the pond, Lopetegui is sure to be asked for his two cents on that one.
On the outgoings front, meanwhile, Inter Milan's interest in whisking Luka Modric away to the San Siro has not come to fruition - the Serie A transfer window closed yesterday - and has led Real Madrid to report the Nerazzurri to Fifa for allegedly tapping up the Croat. However, Inter reportedly claim they "were never in contact with the player, nor had they opened direct negotiations with Modric". A question or two on that little saga may well be in the offing, one suspects.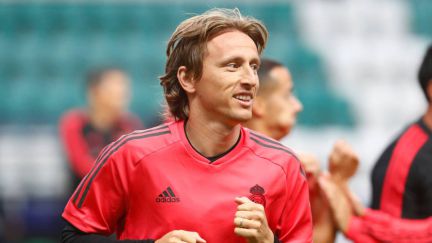 Of particular concern to many Madridistas is the need to make up the 50-goals-a-season shortfall caused by Cristiano Ronaldo's surprise summer departure, but at this late stage of the transfer window, it seems unlikely that the creme de la creme of Europe's onion-bag botherers (Kane, Lewandowski, Cavani...) will be prised from their clubs. That leaves the likes of Timo Werner and Rodrigo Moreno as potential alternatives...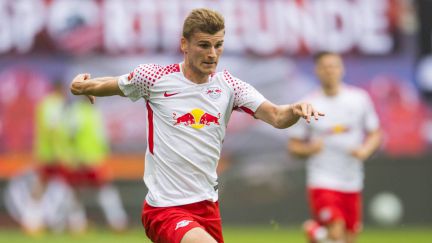 Wednesday's defeat to Atlético has led to calls for club president Florentino Pérez to give his cheque book another outing or two before the close of the summer transfer window, and Lopetegui is also sure to be asked about the potential for further reinforcements between now and 31 August.
One suspects there'll be one or two more questions about that disappointing start to Lopetegui's Bernabéu tenure...
Lopetegui's first match in charge of the European champions saw them go down 4-2 after extra time to near neighbours Atlético in the Uefa Super Cup on Wednesday - a game in which Real looked bright enough for 70 minutes or so and led 2-1 going into the closing stages of the regulation 90, but were ultimately outgunned in the additional half hour in Tallinn.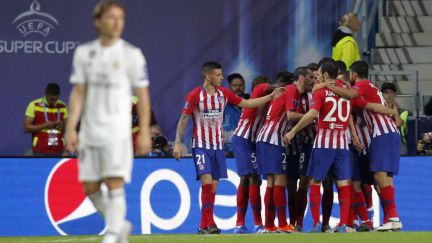 Good afternoon! As Real Madrid prepare to kick off their LaLiga campaign against Getafe tomorrow, Julen Lopetegui faces the media ahead this lunchtime ahead of his first league game at the helm. Join us for live updates from the club's Valdebebas training ground, where Lopetegui is due to appear at about 12:30 to 13:00 CEST!
Lopetegui press conference: preview
After the disappointment of Uefa Super Cup defeat to city rivals Atlético on Wednesday, Real Madrid now face another Spanish capital outfit in José Bordalás' Getafe as they get their LaLiga campaign underway at the Bernabéu this weekend (Sunday, 22:15 CEST).
Ahead of his first league game in charge of Los Blancos, new Real coach Julen Lopetegui faces the media at the club's Valdebebas training ground today (around 12:30 to 13:00 CEST), and we'll be bringing you live updates from the former Spain boss' press conference.