Heavyweight Harper leaves ring before a punch is thrown
Curtis Harper headed straight back to the changing room when the bell sounded, reportedly unhappy with his purse.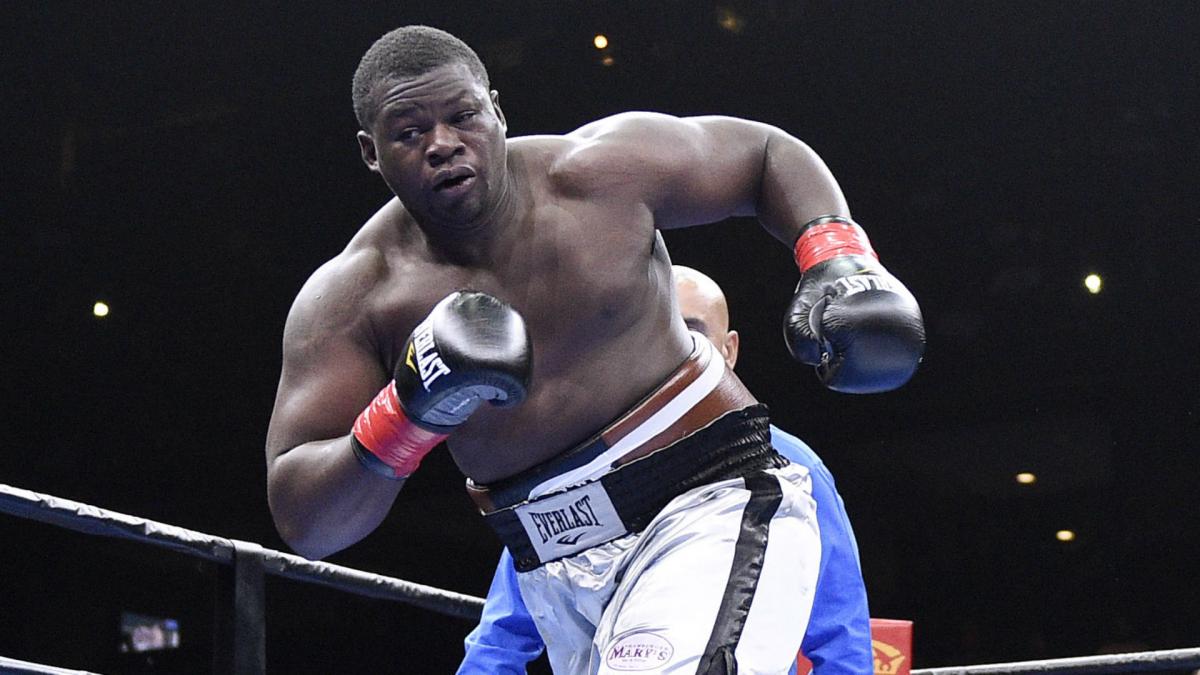 Curtis Harper left Efe Ajagba stunned without throwing a punch in a heavyweight contest that was scheduled to take place at the Armory in Minneapolis on Friday.
Harper had Nigerian Olympian Ajagba and the crowd shaking their heads when he casually walked out of the ring when the first bell sounded.
The Jacksonville native was reportedly disgruntled with the purse for the televised bout on the Premier Boxing Champions card and wanted to make a statement.
An alternative theory
Ajagba's promoter, Richard Schaefer, had an alternative theory for Harper's bizarre disqualification.
"He defined what the most feared man in boxing means - no punch necessary. A look and the opponent runs, runs out of the ring," Schaefer told ESPN.
"This was legendary. We waited a long time to have another heavyweight who instils fear in his opponents by just being in the ring and looking at them.
"The last time a fighter instilled that kind of fear in an opponent was Mike Tyson. The heavyweight division has a new star, and his name is Efe. No doubt that he is the biggest puncher in the sport.
"He won the knockout award at the Rio Olympics for the most spectacular knockout. He is must-see TV, and all of us are excited to follow his journey in the heavyweight division, which undoubtedly will lead him to the heavyweight championship of the world."