Real Betis star Inui's million yen gesture for home city
The Japanese player made the move to Europe in 2011 and now plays in LaLiga, but he is still keeping an interest in his Omihachiman footballing roots.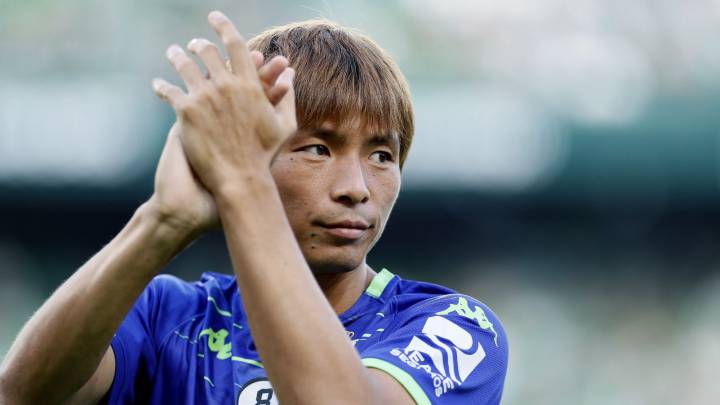 Real Betis player Takashi Inui has shown that he has not forgotten his city of birth after making his LaLiga move, sending one million yen to Shiga, the Japanese prefecture from where he came.
Inui remembers his footballing roots
Shiga is a jurisdiction of Omihachiman and as worded by several Japanese media sources the million yen was donated 'for the children'. The money, which at the current exchange rate is around 7,800 euros, will be used to reform the goal posts of the two Omihachiman institutes. It is expected that there will also be a plaque bearing the name of the player.
Thanks to the higher profile now enjoyed, Inui will also be one of the ambassadors for the 97th national high school tournament to be held in and around Tokyo at the end of December. The verdiblanco player participated quite some time ago in one of these championships and, possibly unsurprisingly, stood out from the crowd.
After featuring at the World Cup in the summer, he was used as a substitute against Levante in the shocking 0-3 opening day loss, playing just 25 minutes. Inui has since been in the starting line-up for the games against Alavés and in the derby against Sevilla, completing the entire match.