Lopetegui on Bale, Benzema, Zidane, Modric and more...
The Real Madrid manager spoke to Spanish programme El Larguero about his early days in charge of the European Champions.
Julen Lopetegui, the man who swapped the Spanish national team for Real Madrid, was behind the microphones of El Larguero on Spanish radio station Cadena SER on Wednesday evening. The Basque coach discussed a variety of topics related to Los Blancos as well as addressing some aspects related to his Spain role.
From Spain to Real Madrid
The change of bench for the coach was the first topic discussed and if there were any differences.
"Of course it's a change. There are nuances. The national team coach is demanding and intense, but training Madrid is different," Lopetegui replied before discussing the friendship he has had with a famous Madridista Rafa Nadal and his family.
Moving around stadia with the national team, both home and abroad, has given Lopetegui a chance to experience many atmospheres. But when asked about his new home at the Santiago Bernabéu, he was clear about its value.
"It's the best stadium in the world. A magical place which has a special energy about it."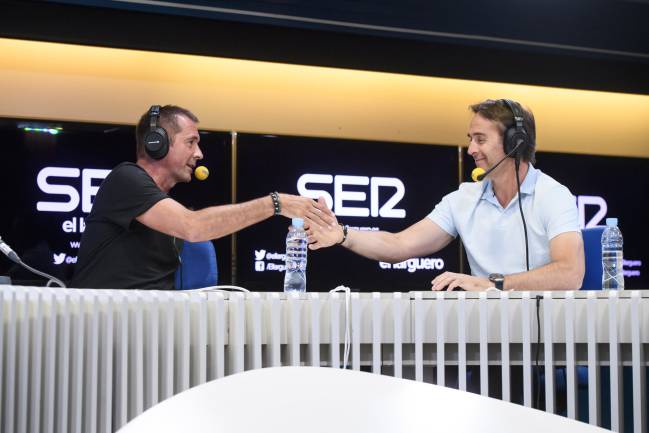 Messi, Cristiano...Modric
During the international break a number of players have been chatting to the media, and one story in particular has grabbed headlines. So, of course, the Madrid manager was asked his opinion on Lionel Messi's statement that Los Blancos are weaker without Cristiano Ronaldo. "I never doubt Madrid...ever," was his simple, but telling initial response.
"We are a great team, without any doubts... We will always try to be the best."
And on the topic of the best player in the world, another subject taking up much of the social media space, the 52-year old had his own ideas.
"Regarding individual titles, managers are not particular fans of this. But if there has to be one, let it be one of ours. Luka Modric has had a spectacular season and deserves it.
"The title of 'best player in the world'... I experience football in another way. There are many fantastic players and many are at [Real] Madrid. I'm sure that Luka [Modric] will win."
The reporter followed up with a theme that has dominated Spanish and world football for the last decade, asking if it was actually possible for a Madrid coach to give their preference to whether Messi or Cristiano was the best in the world or if it was not politically correct to do so.
"You can say anything," replied Lopetegui, "another thing is what is made of that opinion. You always have to have a measured answer."
Bale and Benzema
With Cristiano not part of the set-up in Madrid, Karim Benzema and Gareth Bale appear to be getting more of the limelight. The manager was full of praise for those stars still under his command who will carry the flag going forward.
"They were, and continue to be excellent players. They have been back since July 15 and their enthusiasm is fantastic, it's as if they were kids."
Zidane's "winning everything" challenge
The circumstances that led to Lopetegui taking over from the void left by Zidane meant there was going to be significant pressure on the new man to deliver success, and deliver it quickly. So, his views on what his predecessor had to say about managing Los Blancos - "you have to win everything" - were of interest.
"It's logical. Madrid aspires to everything, from the start there's a historical obligation.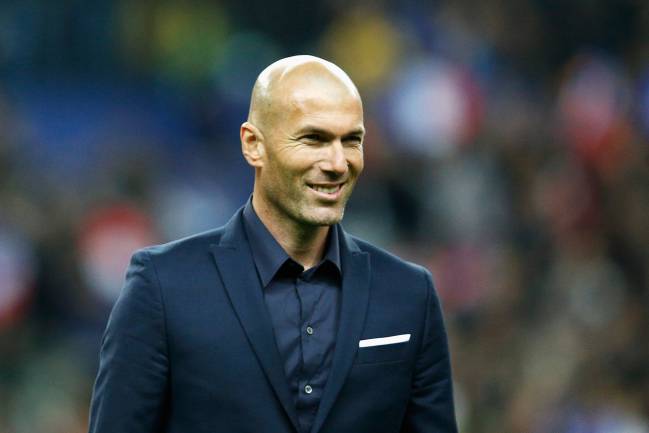 "I don't know if there has been much change [since Zidane left], because I wasn't there during the previous era. I can only acknowledge the sensational work he did. It would be absurd not to recognise it."
And when it came to the output and style of the team, Lopetegui was asked whether he'd rather they won 1-0 or 5-4.
"I am asked this a lot. I'd prefer to win 5-0."
Further quotes from the interview...
"We are putting together a great team"
"For me, Luis Enrique is a phenomenal coach"
"Vinicius is a fantastic talent"