Barcelona vs PSV match report:
Messi said he wanted this Champions League and led by example this evening as Barcelona launched their 2018/19 European campaign with a 4-0 win over PSV, who were maybe unlucky to receive such a punishing, but then that's the risk of playing the best, with a strike force who can hurt you at any opportunity. Messi's fine hat-trick was added to by a super goal from Dembélé.
Valverde put out his strongest XI, with Coutinho making his European debut having been cup-tied last season having played for Liverpool before his winter move. The Brazilian stood out from the first as an incisive element in Barça's attacking football, his vision forced PSV do something they don't like and aren't used to: chase the ball.
But the Dutch side hadn't come to the Camp Nou to defend. Every time they managed to get the ball back they used their pace down the wings to try and surprise Barcelona. Pereiro and Bergwijn both forced Ter Stegen into respective saves and Barcelona realised they had a game on their hands, and began to get stuck in, with Alba and Dembélé both involved. The young French striker has a turn of speed that can leave opponents bewildered, and he produced a run just after half an hour that left PSV players in its wake until Viergever decided to upend the Barça man to stop the danger. Alas the free-kick was right in Messi territory and the Argentinean didn't take his eyes off the postage stamp in the top right corner until he'd seen the ball hit the back of the net. A superb strike.
Barcelona might have felt that their star man had unlocked the game for them, but PSV came out in the second half determined to show they can surprise any side. Van Bommel's men turned the match into an end to end battle with chances at both ends, Ter Stegen saving wonderfully from Angelino and Suárez landing a neat chip on the top of the cross-bar. And then Dembélé decided it was his turn: he picked the ball up in centre some way from the box, beat two men with a remarkable change of pace and curled a delightful effort past Zoet and into the far bottom corner. That's his fifth of the season.
With PSV befuddled in the aftermath Messi stepped up to grab the third with a wonderful half-volley in the box, and although Umtiti got his marching orders for a second yellow (blatant obstruction on Lonzano) there was still time for Messi to grab his hat-trick. He wants this Champions League.
Barcelona vs PSV live feed:
90'+5' GAME OVER! Messi hat-trick and Dembele strike seal the deal for Barcelona.
90'+5'   One last chance for PSV but Malen can't get his foot to the ball for the first chance as it rolls across goal. He hits it eventually and that's well wide.
90'+3'   Lozano cross and that's wide.
90'   Free for PSV. Ball sent into the box but the shot that eventually comes in is a mile over the bar. PSV out of options now.
88' Messi hat-trick. 3-0 to Barcelona. Suarez with a neat little pass into his path and he slots home with his right.
85' Rakitic off for Vidal.
83'   Arthur replaces Dembele, who gets a warm round of applause from the Camp Nou. Involved in two goals tonight, scoring one of them!
83'   Lozano has a goal ruled out for offside. He was too. Nice finish though and he would have deserved it having been PSV's most potent attacking threat.
81'   PSV make a change. Rosario replaced by Gutierrez.
81'   Arthur ready to come on for Barcelona.
74' Umtiti sent off. He gets a second yellow for a foul on Lozano. He was racing through and Umtiti knew exactly what he was doing. 
74' Oh lord, what a finish that was! Barcelona turning on the style now. Messi runs into the box, Rakitic finds him and he just slots it home with his first touch. 3-0 now and that's game over, you'd think.
74'   2-0 now to Barcelona and there's hardly anyway back for PSV now.
74' WHAT A GOAL! Dembele slots it home from outside the box. He broke free and saw a yard, shoots, and Zoet is left scraping at fresh air. Brilliant.
71'   Another corner. Alba sends it towards the box and it's out via Dumfries shoulder.
71'   Suarez plays the ball back to Rakitic after receiving it from the Croatian. PSV clear though. Ball sent in again and that's out wide.
70'   Barcelona hardly taxed here yet. Dembele wins another corner. They could do with another one just to seal this one. 
68'   So, so close from Suarez. He just chips one towards goal, almost by accident, and it nearly goes in. Zoet turns it on the post, or that's what it looked like anyway. No corner and PSV start again.
66'   Another strike and that's just wide. PSV getting much closer. 
64'   PSV break. Bergwijn plays it to Lozano and he strikes with his left. Out for a corner. More promising from PSV.
64'   Coutinho final touch just letting him down again on the edge of the square.
62'   Promising from PSV. Shot from Angelino on his left. Forces a save from Ter Stegen but didn't really trouble him. Nice break by the visitors.
60'   Another free. Messi stands over it. Might be a little too far out and it is. He shoots over.
58'   There's a foul on Suarez now by Viergever. He's been in the thick of things but is already on a yellow.
58'   Ooooohh Messi bearing down on goal there with two defenders in front of him. They looked nervous and he nearly made it through them but they win it back and clear.
55'   There's another chance for Coutinho. A little stepover or two and then a save from Zoet. That was destined for the top corner. 
55' De Jong booked in the end as he fouls Alba on the counter. That's three yellows now after a fairly tame opening hour or so.
55'   Pereiro hits the ground. He was on his own with opponents surrounding him. He just falls over as he figured it was the best chance of a free. 
55'   Yellow card for Umtiti and he grabs De Jong by the jersey. It wasn't a yellow for that, it was a booking for the complaint after.
53'   Suarez plays the ball across goal from the right after a nice run. Dembele ready to hit it but it's deflected out to Coutinho. He line sit up and fires well wide. Not great at all.
53'   Chance for Lozano, their only bright spark. He fires it wide though.
51'   Zoet playing with fire now and Suarez nearly catches him out with a press. He plays it around the striker and clears.
50'   Camp Nou alive now. A couple of fouls, first it was Alba earlier on and then Dembele bulldozes Dumfries out of the way. That came just after Suarez hit the ground and wanted a free. First little bit of a heated feeling to this after 50 minutes.
50'   One of those left-footed Messi curles. Zoet saves and parries it but PSV clear before any more damage can be done. Barcelona have started brightly here but still all very sleepy from both sides.
48'   Messi fouled in the middle of the field. Ball sent in and headed back to the keeper by PSV. 
47'   Ball into the box and Ter Stegen arrived to palm it away. Decent delivery and Lozano ready to knock it in but the German had other plans.
46'   There were no changes for either side. 
46'   We are back underway for the second half. 
It's hard to see where PSV are going to get a goal out of here? De Jong has had some nice touches but no presence in the box or in the air. Lozano needs someone as a focal point to maybe work off. 
45'+1' Half-time and Messi's strike is the difference. The Argentine deciding this one, as he so often does.
45'+1'   We will have one minute of added time and we are already into it. 
44'   Dembele arrives down the left and plops a ball into the penalty area. It's too far away from Suarez, who was arriving at pace. PSV break. chance from De Jong. He hits it on the bounce and it flies over Ter Stegen's head and his crossbar.
44'   Jordi Alba uses his speed this time and gets back to play it back to Ter Stegen. A decent looking chance for an attack snuffed out and the Camp Nou appreciate that work from their left-back.
42'   Messi to Rakitic and out to Roberto. Barca looking for another now and Rakitic wins them a throw. They recycle it this time though.
40'   Busquets fouled. PSV's challenge dying here. Still though, at 1-0, a change or two in how they are attacking and they might be fine. 
40'   Rakitic has a shot from distance now. Zoet reaches high and grabs that one though. Fairly handy for him in the end.
38'   Barcelona in full control now. PSV remain quite well organised but they have no real constant threat in attack.
35'   Chucky Lozano strikes one and it's blocked up into the air. He was off balance and that was a weird hit. Angelino with a foul on Suarez. Barcelona back on the attack.
35'   Barcelona with 13 shots to PSV's four. 
33'   Barcelona almost go close again. The ball is sent in by Dembele and Rakitic is ready to hit it but PSV get in and clear.
31' Messi. What a goal. Zoet has absolutely no chance of reaching that one. The wall was set up replete with Lozano hiding behind it to make sure it didn't go underneath. Messi doesn't mind and he passes it into the net.
30'   Dembele is fouled by Viergever. The French attacker was steaming through the center and PSV's captain goes to ground. 
30'   PSV threatening. Ball sent in by Angeliño twice and it finally comes out to Pereiro. It's clipped in over the top but that's wide.
29'   Lozano fouled by Umtiti. He has his leg clipped and he's lucky he wasn't booked. PSV were on the break but there were plenty of bodies behind him. 
28'   Sergi Roberto decides to take it on himself to break the deadlock. Drives a shot forward and Zoet saves. Stung his hands and he parries it before grabbing.
27'   Mesis plays the ball into Suarez' feet and he strikes with the outside of his right. Blocked and Barcelona recover. Rakitic's shot is blocked for a corner.
26'   Ball delivered in and it's cleared, arrives back in to Ter Stegen and he gathers.
25'   Another free for PSV and they send it into the box. Lozano delivers. Headed up into the air and out wide. Suarez fouls Bergwijn
24'   Another cross arives and Sergi Roberto heads down into the ground and it bounces up to Zoet. Handy one for the keeper.
22'   Lozano versus Alba. He just races clear and drives it a mile wide, or out for a throw even.
20'   Corner for Barcelona and it's headed clear.
20'   Another lovely ball into Alba from the attacking midfield position. PSV cut it out.
20'   Messi with a magical pass into the path of Suarez and he blazes into the side netting. Tight angle for the striker.
19'   De Jong down to Lozano and Bergwijn pokes it back towards him. Barcelona recover and clear.
19'   Throw now for PSV. They'll be happy with the opening 20 minutes. 
17'   Blocked and cleared. PSV with another chance. They're lively in attack for sure. Camp Nou getting behind Barca now to try and liven them up.
15'   Free for PSV now and Ter Stegen is organising his wall. Last set-piece from a similar enough position resulted in a good chance. Lozano sends this one in but Pique heads clear.
14'   Coutinho delivers the ball in from the left. Suarez dummies it and Messi strikes with his left. It's always going over though.
13'   PSC counter. Bergwijn gets it on his right and curls one just wide. He had plenty of space to run into that time. 
12'   Game opening up a little bit for Barcelona but they're not counter-attacking with as much speed as they need. That and the fact that PSV are getting back quite quick too.
12'   Down that left hand side again and Dembele sends a shot wide.
11'   Messi plays one through to Alba and that's cleared by PSV. Throw.
11'   Umtiti to Rakitic now and Sergi Roberto down the right hand side. PSV well organised. 
11'   Barcelona's best chance. Suarez gets it from Coutinho, who continues his run in the box. Suarez clips it into the danger zone and Coutinho heads it over at an awkard angle.
11'   De Jong with a pass just behind Lozano as he can't get anything on it.
10'   De Jong heads a ball to Lozano. Pereiro chests it down again but that's to Pique in the end. Barcelona break free. Suarez down the left and his pass is blocked by a PSV jersey.
9'   Messi with a pass into Dembele, who streaks into the area, but he can't keep it in and he handled the ball anyway if he did.
9'   Corner for Barcelona now. Coutinho walks over to take. 
8'   Free sent into the box and Pereiro gets it. It falls just lovely for him to chest it down to himself. He wallops it on the half volley and it's over the bar.
7'   PSV not sitting deep either though. They are pressing Barcelona and they do end up winning it back. Umtiti with a foul now and PSV coming into this game.
6'   Alba and Dembele try to link up but that's out for a goalkick. Zoet ready to take. Dembele is out on the left to start this one. All happening out on the left hand side.
5'   Aaaaaand it's straight back to Barca. This is going to be a long night for them.
4'   That's a throw for PSV as they get a feel of the ball for once! 
3'   Van Bommel looking on intently from the sideline. His side having to soak up a lot of pressure early on. A lot of possession for Barca so far but it's all very tame.
2'   Barcelona have started in possession. Lovely little flick by Coutinho as he looks for a one-two with Suarez but PSV cut it out. Good start by the home side.
1'   We are underway at the Camp Nou! The 2018-19 Champions League is underway and it will end here in Spain next June.
    It's still bright out in Barcelona.
    Teams in the tunnel and ready for action.
    PSV have played five and won five in the league this season. They've conceded three and scored 21. Their season off to a flyer. Barcelona have won all four of their games too with a goal difference of 11. They've scored 14 and conceded just three.
    Three new signings for PSV in their team from the summer including Angeliño from Man City. He's a 21-year-old left back-up against Dembele tonight.
    Barcelona kick off tonight and Atletico kick off later, while Real Madrid start their campaign tomorrow along with Valencia! Spanish teams have won 22 of the last 30 European competitions.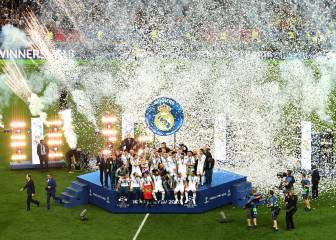 In PSV's three games at the Camp Nou, they have two draws and one loss. Four goals scored in each of those games.
    One win, three draws and two lossess to Barcelona in their six previous meetings.
    PSV have played 28 games against Spanish opposition with just four wins. They've Beaten Barca, Sporting Gijon, Depor and Real Madrid.
    In that same interview, Bartomeu said that becoming captain has changed Messi. There is a lot of talk around the Camp Nou that Messi is driven like never before to win the Champions League. Should be an interesting campaign.
    Chucky Lozano starts tonight. He is absolutely brilliant. And here are 49 others young players to watch this season.
Barcelona vs PSV preview:
Barcelona kick off their Champions League campaign against PSV Eindhoven at the Nou Camp this evening, in the all new time slot of 18:55 CEST.
After a summer spending spree on Arturo Vidal, Arthur, Clement Lenglet and Malcom, Valverde's men have had the perfect start to the LaLiga, with five wins from five, and will be expected to get their Champions League off to a winning start at home against the Dutch club.
Having exited the competition at the quarter-final stages over the past three seasons, Barcelona will be determined to match their heroics of 2015 when they lasted lifted to Europe's top club prize. Stopping fierce rivals and other firm favorites Real Madrid from winning a fourth consecutive Champions League title will also be strong motivation for Messi and Co.
PSV have also had the perfect start to the Dutch league with five wins from five. There has been no shortage of goals for the Dutch side, who have averaged more than four a game in the league so far. They'll be hoping strikers Hirving Lozano and Steven Bergwijn can add to their respective tallies of six and five goals. A draw at the Nou Camp would be considered an almost perfect start for Mark Van Bommel's side, who have their work cut out in a tough group with the LaLiga titleholders, Inter Milan and Tottenham.