Liverpool 3-2 PSG: match report
Liverpool's Roberto Firmino sprung from the bench on Tuesday night to win all three points for his side. In a game between one side looking to create a legacy in Europe and another trying to rediscover theirs, it was the latter who came out on top of a five-goal affair.
Klopp said there is no team like Liverpool in the build-up to the game and Paris Saint-Germain might have felt the same after the start when they were under serious attack. Liverpool were peppering the visitors' goals with shots, corners and creating general mayhem in their penalty area.
They got their reward after an ambitious start when Daniel Sturridge headed home unmarked after 30 minutes. Sturridge hadn't played in the Champions League since December of last year in a 7-0 win over Spartak Moscow but he announced his return with a positive performance and a well-taken goal.
The flurry continued and Liverpool continued to push for more. They had a penalty on 36 minutes when Wijnaldum was hauled down and Milner dispatched the penalty.
PSG were handed a lifeline when the ball landed to Thomas Meunier just inside the box and he slammed home on the volley despite more than a hint of offside from Edinson Cavani who swung a foot at it, causing Liverpool to hesitate with their clearance.
Liverpool continued their dominance into the second half with PSG retreating. They didn't just retreat, however, they went into defensive mode with no apparent way of striking back. They had accepted their fate or knew no other way to respond such was Liverpool's relentlessness.
But Liverpool couldn't consolidate their lead. Mbappe made them pay when he struck on 83 minutes. After a marginal offside called on Mane and PSG's lack of intent, it looked like Liverpool would have to suffice for a point when they deserved more.
The football gods shone down on Anfield Road, however, as Firmino, the hero, took the ball on the right and made his way toward goal. He faked with his left and put the ball on his right to slide home a neat finish beyond Areola.
PSG continue to search for their identity in Europe as they look around at some genuine footballing giants and try to draw inspiration from them. Historically, there are only a few bigger than Liverpool and at Anfield on Tuesday night, the reds gave the upstart PSG a lesson in how to win in Europe.
Liverpool vs PSG: live updates
90'+3' GAME OVER!
90'+3'  A much deserved goal. PSG have been really poor. Liverpool dominated this second half.
90'+3' Firmino scores. What a strike. 
90'+1'   Shaqiri to take. 
90'   Another corner. Three minutes of added time.
90'   Alexander-Arnold tries a cross/shot but it's blocked for a throw.
88'   Liverpool pushing for a third. A couple of crosses cleared. They still have it though.
88'   Draxler breaks free and waits too long to shot with an option to his right. Liverpool got men back and covered well.
87'   Alexander-Arnold hits it wide. It takes a deflection. Corner and Shaqiri will take it.
85'   Marquinhos pulls down Mane just outside the box. That's a really soft free but Liverpool won't mind. 
84' Shaqiri on for Salah.
81' Mbappe scores. PSG are level. What a finish. 2-2. Ball played into his path by Neymar. Mbappe makes no mistake.
81'   Mane with a lovely run and he slams the ball just wide. That was brilliant from the Senegalese attacker.
80'   Neymar runs into the penalty area and has the ball robbed off his toe.
77'   Neymar breaks free and plays it to Meunier. His cross is blocked up into the air and Van Dijk heads clear. Long ball to Salah and he plays Mane in but the linesman has his flag up. Offside but it really wasn't.
77'   Corner headed clear. Liverpool win it back and then PSG fight back to gain possession. Any possession PSG have had recently has been in their own half. Liverpool suffocating them once they even consider attacking.
76'   Salah going over to take a corner.
76'   Draxler coming on for PSG now.
75'   they have it back now though and Mane links up Firmino and they counter. Salah very close to breaking one open there.
75'   PSG chasing shadows at this point. 
72'   So, so close! Ball bobbles to Salah and he shoots. Just wide. 
72' Sturridge coming off. He is replaced by Firmino.
71'   Corner and Cavani sends it towards his own goal but that's over. 
70'   Liverpool into the box and Sturridge hesitates before playing to Henderson in traffic. He tries to send Salah through but PSG recover.
70'   PSG win it back now. 
67'   Milner clips it towards Alexander-Arnold and he sends it across goal. PSG put out the fire. Liverpool looking dangerous all over again.
67'   Kimpembe fouls Salah and they have a chance now to either shoot or send it into the box. Not sure but think it's too far out for a shot. 
65'   Mbappe down the line and he cuts it back with no teammate arriving. Handy bit of work for Alisson.
63'   What a run and clearance for Robertson. Brilliant. And he starts a new attack for Liverpool too.
63'   Liverpool looking more like scoring again but PSG remain dangerous as you'd expect.
63'   Game still in a very fragile state. 
60'   Sturridge with a golden chance. Ball in from Milner and Sturridge is wide open. He heads down and it bounces up very kindly to Areola. Good chance wasted.
60'   Cavani races to get the ball and kind of pulls on Van Dijk's shoulder. The defender hits the ground and Cavani has a serious talking to by the ref to cut it out.
58'   Might have been offside in there too actually. A host of fouls in the end.
58'   It's ruled out as Areola is on the ground and injured. The official by the endline says something to the ref. 
58' Salah goal!  3-1 
56'   Free for Liverpool. Sturridge fouled and they have a chance to send one into the box. Milner does just that but PSG clear.
54'   Mbappe on the right and his cross is cleared at the front post. Free for Liverpool as it comes back out.
53'   Van Dijk to Wijnaldum and he plays it to Milner. Cross on the right is blocked and he sends it in with his left instead. Cross cleared and PSG attack.
51'   Ball down into the channel for Mbappe to chase. Van Dijk covers well. For a big defender he can fairly move!
50'   Foul by Salah on Bernat. He just has a little tug on his arm and the ref spots it. Dangerous one from PSG.
48'   Liverpool attack and ball to Salah is fumbled by PSG. Meunier's failed clearance invites more pressure. 
48'   Sturridge's ball into Salah is just too far ahead of him. Areola gathers.
47'   Neymar pass in behind and that's to Cavani. Liverpool get it out for a throw. PSG have started this half very well. Mane, Liverpool's best player so far, gives them some breathing room.
46'   Mbappe tried to cut inside and it's cleared by Liverpool.
46'   We are back underway! Can PSG figure out a way back into this one.
    Nearly ready for action again in Anfield.
45'   Half-time. Liverpool lead after scoring two in six minutes. Meunier nicks one back.
45' Mane races forward and Meunier grabs at him before kind of pushing him. Booking for the Belgian.
44'   Ball crosses in from Alexander-Arnold.
44'   Areola with a risky dive on the ball. He gets it as Mane throws his boot at it. 
43'   Liverpool with possession as they try to see the game to the break. That Meunier goal has taken the sting out of the scoreline but it's still been mostly Liverpool here.
38' Meunier pulls one back for PSG. Alisson left rooted to the spot. Ball sent in and Cavani swings a boot at it from an offside position initially. Ball falls to Meunier and it's 2-1.
38'   Anfield is bopping now. They're loving this.
38'   Ball over the top to Salah and he reaches it but can only play it to a PSG man. They make a mistake at the back and Liverpool have a throw.
35' Milner scores the penalty and all of a sudden Liverpool lead 2-0.
35' 35' Penalty! Wijnaldum taken down in the box. Juan Bernat brings down Sturrridge. 
35'   What a set-piece. Corner played to Mbappe, who was free away from the crowded six-yard box. He puts it over but that was close.
35'   Milner handles the ball as Neymar tries to clip it over him. Neymar with the free and it's blocked by the wall. Corner.
33'   Liverpool pushing for a second. Areola has to save. Couple of close calls in quick succession there.
31' Ball lands to Sturridge and he buries it with the header. Really nice header too.
31'   26'   Alexander-Arnold with a cross and Mane can't get his noggin to it.
31'   Salah tries to cut inside and he wins a corner. 
30'   Long ball over the top to Neymar and he's offside.
30'   Neymar ball into Mbappe's feet but Vank Dijk intervenes and wins it back. Liverpool cough it up really cheaply though and PSG back on the attack.
29'   Mbappe with a nice cut inside after getting the ball from Bernat. His cross is cleared though and PSG have definitely taken over this one. Liverpool starting to struggle.
27' Yellow card for Van dijk as he handles it and then pulls Mbappe back.
26'   Another Liverpool corner. Mane picks it up on the right. An absolutely savage move leaves for dead.
24'   PSG moving forward with more success now. Cavani the latest to drive forward but Liverpool win it back as he plays it through the middle.
23'   Neymar picks it up on the left. He plays it inside to Di Maria and he shoots but Alisson is equal to it. Wrong option from the Argentine.
23'   Ball sent out to Meunier and he drives a cross in. Van Dijk clears for a throw.
21'   Alexander-Arnold with a ball in behind the back. Areola thanful for that one.
20'   PSG struggling against Liverpool's intensity. Liverpool break after coughing it up and the ball is sent into Mane. He can't reach it though.
20'   Neymar slips as he moves forward. Liverpool were ready to swarm him. 
18'   PSG break. Mbappe into the and plays it towards Cavani and Neymar but to neither of them. It's between them and drifts out harmlessly as Liverpool accept the gift.
18'   Salah against Bernat in a race and the left-back does surprisingly well to keep pace. Liverpool back in possession though.
16'   Dangerous ball into the box that Gomez has to head out to save the day. Shot comes in from Neymar and stings the close of Alisson. Cavani follows up and he pokes it towards goal.
15'   Gomez with a header from the corner now and that's just wide. Difficult angle for him to get it on target.
14' Mane goes down injured after he slipped off the field. He's back up again now and looks okay.
13'   Liverpool moving forward again. 
12'   Liverpool call off the hounds for a minute to catch a breather. PSG on the ball but Liverpool win it back again almost as quick. Mane wins it off Mbappe.
11'   Shot from Mane and Areola saves.
11'   Areola puts it out again. Another corner.
10'   Corner now after the ref has a chat to some players in the penalty area.
9'  Another corner. Liverpool attacking in waves.
9'   Kimpembe under serious pressure from Wijnaldum and he concedes the throw.
8'   Another corner. Salah nearly scores from the corner. Areola has to punch the ball away on his line.
8'   Throw now as Alexander-Arnold wins it and takes it. Shot comes in and another save from Areola.
7'   Mane cross now after some nice link play with Milner. Liverpool enjoying themselves here and camping out in PSG's half.
5'   Another corner for Liverpool.
5'   Milner into the path of Wijnaldum and PSG under some pressure here. Milner through on the right and he crosses. Van Dijk forces a save from Areola.
4'   Ball sent in to Mane in the penalty area. It's cleared for a corner. Silva the man who intercepted that one.
4'   Neither team in control here and quite a subdued start also. 
3'   Neymar ball into the path of Mbappe from the middle. Van Dijk steps over and recovers.
2'   Henderson lucky in that instance.
2'   Mane gets the ball from Robertson and he cuts inside. PSG win it back and Henderson steps in front of Cavani. Free and Cavani wants a card but it's too early for the ref to produce one.
1'   We are underway at Anfield.
    PSG are wearing their new Nike Air Jordan strip. Liverpool in their classic red shirt.
    Teams on the field and up for the toss are Silva and Henderson. 
    Firmino only fit enough to start on the bench after this incident at the weekend.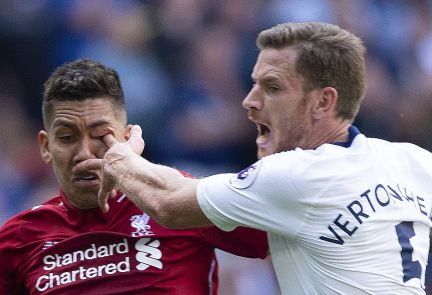 We've also got live coverage of Barcelona's Champions League opener against PSV at the Camp Nou, where Ernesto Valverde's men are leading 3-0 with ten minutes to go, but have just had Samuel Umtiti sent off.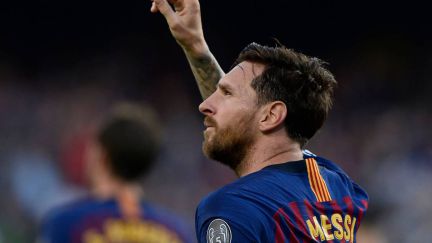 Incidentally, should you be looking to get yourself in front of a TV screen for tonight's box-office clash at Anfield, then you may wish to peruse this useful guide on how and where to watch.
Good evening! Welcome to our live coverage of Liverpool and Paris Saint-Germain's mouth-watering Champions League opener at Anfield!
Liverpool vs PSG: Champions League preview
If Neymar, Kylian Mbappé and Mohamed Salah are to be in the shake-up for this year's end-of-season gongs, they know it's nights like this when they must begin to put forward their candidacy: all eyes will be on them as Paris Saint-Germain visit Liverpool on the opening evening of the 2018/19 Champions League campaign (21:00 CEST). For that very reason, Neymar asked to be rested on Friday night (and wasn't even in the squad) for the 4-0 Ligue 1 thumping of Saint Etienne, while Liverpool's weekend Premier League victory over Tottenham Hotspur at Wembley saw Salah arguably with one eye on this evening's Group C match-up with the Parisians.
Both sides come into the clash with five wins from five in their domestic leagues and, although PSG have been the more prolific in front of goal - with 17 to the Reds' 11 - they've also conceded twice as many (four to two). It'll be a significant test for both Thomas Tuchel, who knows he'll be judged on his exploits on the continent rather than at home, and Jürgen Klopp, who may have less to prove his employers than his countryman, but will see his side's newly-found defensive solidity undergo a stiff examnation against one of the most dangerous attacking trios in the world game in Mbappé, Neymar and Edinson Cavani. It'll be interesting to see how the hosts' own fearsome front three - Salah, Roberto Firmino and Sadio Mané - respond to the challenge.