OLYMPICS
North and South Korea agree to jointly bid for 2032 Olympics
The two Koreas have until 2025 to put together a joint bid for the 2032 Summer Olympics.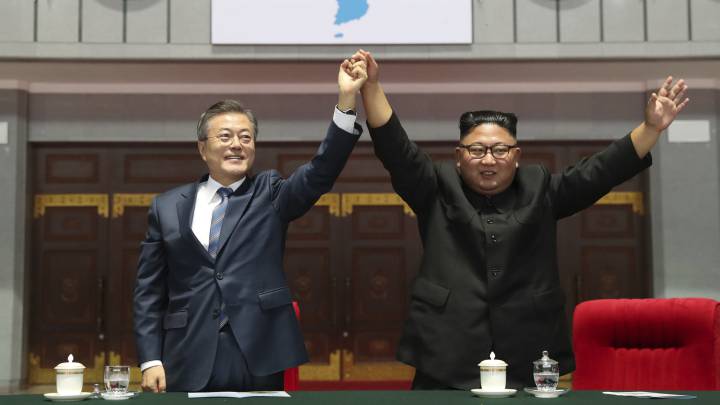 North and South Korea have agreed to jointly bid to host the 2032 Summer Olympics, both countries leaders – Kim Jong Un and Moon Jae-in - said in a shared statement on Wednesday.
The leaders gave no details of which cities might host certain events at the Games, or of how advanced the plans were. The statement also mentioned that they had agreed to "participate jointly" at international competitions, including the 2020 Olympic Games in Tokyo.
Traditionally, the International Olympic Committee (IOC) does not announce host cities until seven years ahead of the Games. This gives the two Koreas until 2025 to put together a bid. The idea of a joint bid for the 2032 Games was first mentioned last week by Seoul's Sports Minister Do Jong-hwan.
If the two nations effectively bid for the Olympics, it could bring the Summer Games to the Korean Peninsula for the first time since 1988, when Seoul was host.
Germany, Australia and India have also announced their interest in hosting the 2032 Olympics.
No news of 2030 World Cup bid
Last week, Do said South Korea had plans to propose a co-hosted 2030 World Cup bid involving China, Japan and the two Koreas.
"In this way, we can maintain the current atmosphere of peace and can connect Northeast Asia peace with peace on the Korean Peninsula," he said.
No update on this plan was mentioned on the shared statement by the North and South Korean leaders.